If you're looking to sell your home quickly, it's important to make sure it's staged properly. Staging your home can help potential buyers to imagine themselves living in the space and pulling at those heartstrings can ultimately help you close the sale faster.
Here are 6 easy tips for staging your home for a quick sale.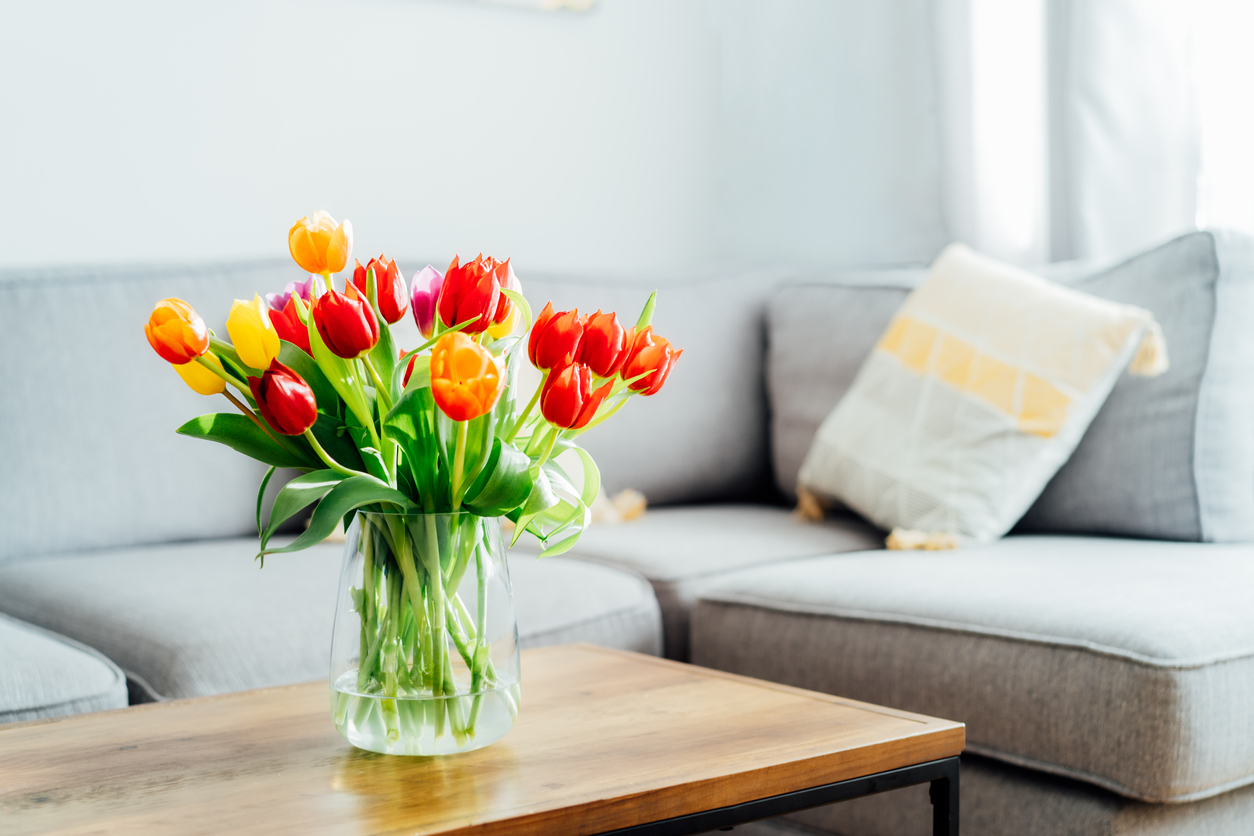 1. Declutter Your Home
Before you start the process of staging your home, you're going to want to tidy and clean, and the best way to get started is to declutter. This means getting rid of things you no longer need or use, but that doesn't mean throwing them in the bin, unless of course they're broken.
One person's rubbish can often be another person's treasure, so try to find a new home for things you no longer want in your home by selling, giving away, or donating to charity.
Decluttering is also a really useful first step as it not only helps to create a sense of space in the home, but it means you'll have fewer things to pack and move on moving day!
2. Consider Toning Down
We're all for fun and quirky interiors that turn their back on bland magnolia, but homes that have a lot of personality stamped on them, could prove problematic when it's time to sell.
Whilst some preach the importance of a depersonalised, neutral color palette, that's not always necessary, in fact for some, a bland interior can have the opposite effect and could prove dull and uninspirational.
That said, if you do have some really dark, bold colours or heavily patterned carpet for example, it could be worth toning things down a little, simply because dark colours or busy patterns can make rooms feel smaller and can look like a lot of extra time and expense to change more to a potential new owners taste which could be off-putting.
3. Highlight Key Features
If your home has any standout features, particularly period features of fashionable features like underfloor heating, terrazzo worktops or a wood-burning stove, do what you can to highlight them during the staging process.
You might have recently had a bathroom refitted or installed a smart home system, anything like this can be highlighted verbally and easily demonstrated during a home tour.
4. Stage Rooms Individually
When staging your home, it's important to stage each room individually. This can help potential buyers see the full potential of the space. Consider rearranging furniture, adding accessories, and making any necessary repairs or updates to each room in the home.
5. Add Some Greenery
Plants are often overlooked in a home, yet they bring a sense of the outdoors in. Plants can help to improve the air quality in your home, they add natural beauty and texture to a space and they can even help to reduce stress, boost mood, and even promote relaxation.
Add some plants and flowers to your home if you don't already have them. A vase of seasonal flowers on the kitchen table, a big leafy green plant in the living room a set of succulents on a window sill or in a fashionable macrame pot hanger.
6. Don't Forget the Outside
Don't neglect your outside space! Gorgeous gardens are such a big positive selling point, so make sure you spruce up the outside of your home too.
That all-important kerb appeal shouldn't be underestimated, so trim the bushes, tidy up the borders and mow the lawn. Make sure too that externally everything is in a good state of repair, and what better excuse to get the power washer out to give your path and patio a blast?
Take a look at our Tips To Increase The Value/Saleability Of Your Property or get a free online property valuation. Discover all that Move Home Faster has to offer in terms of conveyancing here.