How can you increase the value or saleability of your property? Maximising the sales potential of your biggest asset makes sound financial sense - read on for 11 tips on how to do exactly that.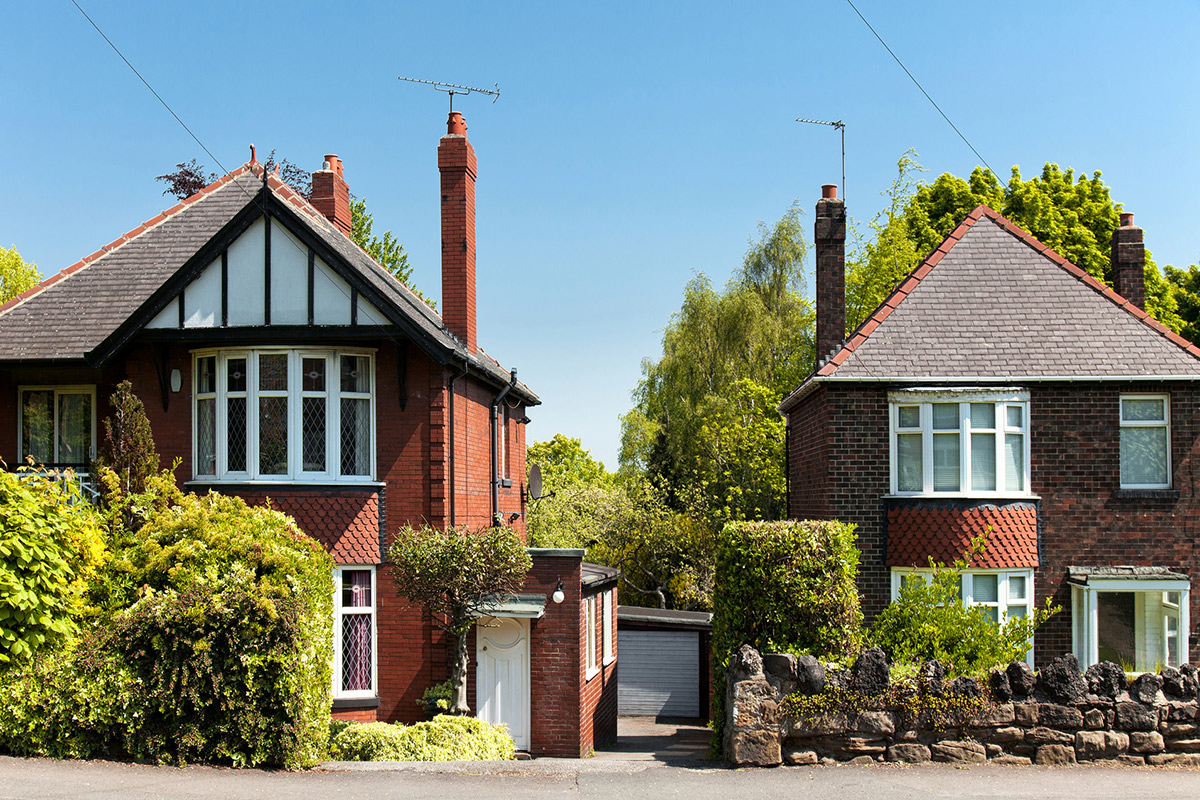 1. Consider your potential buyer
Do your research and work out the buyer a property like yours is most likely to attract, then make sure that you present the property accordingly. For example, this can determine whether you present a spare room as an office, playroom, gym or study.
Not only will this have an impact on your home's perceived value in the eyes of a prospective buyer, but also on the overall saleability of your house.
2. Fix structural problems
Before you even begin to consider cosmetic improvements, make sure you fix any major structural problems. Cosmetic solutions can hide problems from potential buyers, but are very unlikely to fool a valuer, which may have a negative impact on your valuation.
Furthermore, if your buyer has a valuation once an offer has been made, they could potentially look for a price reduction or request that the work be undertaken – costing you both time and money at a later date.
Structural defects like a sagging or leaking roof, rising damp, cracks in walls, rotten joists or roof timbers, and missing or broken roof tiles will all act as red flags to both valuers and potential buyers.
3. Install or update central heating
If your home doesn't already have central heating, you can expect to spend anything from about £3,000 - £6,000, but in doing so you can add more than that to the value of your home.
Adding or updating your central heating system will ultimately add more to the value of a property than it costs, and it's considered an essential by most buyers and mortgage lenders.
4. Sort out any cosmetic defects
Although sorting out minor cosmetic defects won't increase the value of your property, it's one of the things you can do ahead of putting your home on the market that can help ensure you attract asking price offers.
Doing little things like cleaning up scuffed skirting boards and giving walls a fresh lick of paint can instantly increase the saleability of your property.
Whilst small defects do not directly affect the value of a property, when a prospective buyer starts spotting niggles, they can quickly build a negative picture of your property, putting them off and making it less likely that you'll receive a full asking price offer.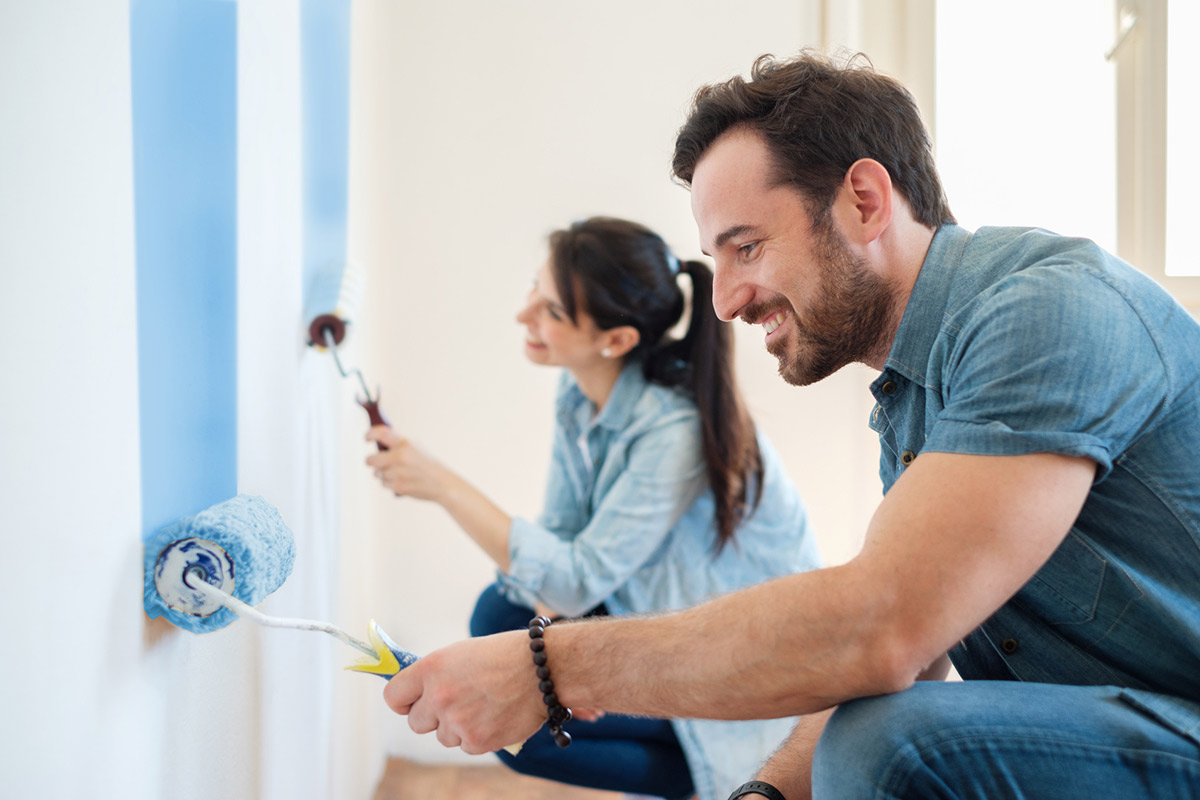 5. Magic of mirrors and lighting
Mirrors and effective lighting add the illusion of additional space. It opens up your house, is great for first impressions, and can turn a dreary house to a dream home!
6. Think about getting your loft converted
This is probably the easiest way to create an extra bedroom and bathroom in your property. It is not quite as costly or disruptive as having an extension built, and if your property only has a small footprint and you don't have the land available for an extension, it could provide a viable solution.
The key thing is to make sure access to the loft is easy and that the conversion fits the rest of the house. It's estimated that if you spend around £20,000 on a loft conversion, you can add up to £40,000 to the value of your house.
It goes without saying that you should consult a builder and/or structural engineer to ensure the loft can be converted and within your budget. You will also need to ensure that the works are passed by Building Control or covered by a Building Regulation completion certificate, so you have no issues when you come to sell the property.
If you are considering taking steps as drastic as this to increase the value of your home, then make sure you're aware of the ceiling price of similar properties in your area to avoid pricing yourself out of the market. You can read more about ceiling prices in the "Common Mistakes to Avoid" section towards the end of this article.
7. Add a conservatory
A conservatory can add far more to the value of a property than it costs, providing it is well-designed, built and integrated into the layout of the house.
The cost of a basic self-build conservatory starts at around £3,000, but you may need to allow close to the same again to cover construction costs. In most instances, a conservatory will not require planning permission, although it will have to comply with the Building Regulations.
Do make sure that the conservatory matches the visual style and period of the rest of your property. Once built, you can enhance the flow of the new space by using the same flooring throughout your downstairs living area to make it feel like part of the home.
8. Kitchen improvements
If you are only going to improve one room, make it the kitchen! As the hub of the house for family and friends, kitchens are considered important spaces, and a show-stopping kitchen can make a great impression.
Old kitchens can be given a new lease of life for a modest investment by replacing worktops and cupboard doors. The existing carcasses and worktops can be replaced without too much disruption or cost, while modern appliances will appeal to buyers who'll want to feel reassured that the kitchen is fit for purpose and won't need major investment any time soon.
If you're totally replacing the kitchen, perhaps because the layout just doesn't work and you want to create more space, then don't be tempted to overspend. You might be surprised at what you can achieve for under £5,000, but whatever you do, make sure the investment into the kitchen is in keeping with the property.
There's little point investing £25,000 in a stunning state-of-the-art kitchen if your home is a modest £150,000 two-bedroomed terraced house. Again, when considering an investment like this, it's critical that you're aware of the ceiling price for similar properties in your area.
9. Bathroom improvements
If there is money left in the pot after the kitchen, the bathroom is another key room for buyers and valuers.
Whether it's fully replacing that nasty dated peach suite, re-tiling or just tidying up with a lick of paint, clean grout and sealant, a gleaming bathroom will really help to make your property feel more desirable to prospective buyers.
10. Improve on storage
Decluttering your house before you put it on the market makes a lot of sense and is probably the single easiest thing you can do to increase the saleability of your home.
A house that's overflowing with 'stuff' sends a negative signal to potential buyers, telling them subliminally that the house is not big enough.
Get rid of things you don't need, like or use by donating them to charity or recycling them, and then spend some time tidying and creating order in your home.
Remember too that prospective buyers will be looking inside your airing cupboard and fitted wardrobes to check out space, so make sure everything is tidy. If you do need to invest in any more storage, the good news is that you can take it with you when you move.
11. Spruce up your exterior
This may involve painting the outside of your house, refurbishing your front door or simply ensuring your front garden and driveway is neat and tidy. Check your guttering for blocks, cracks or broken parts and remember that first impressions count!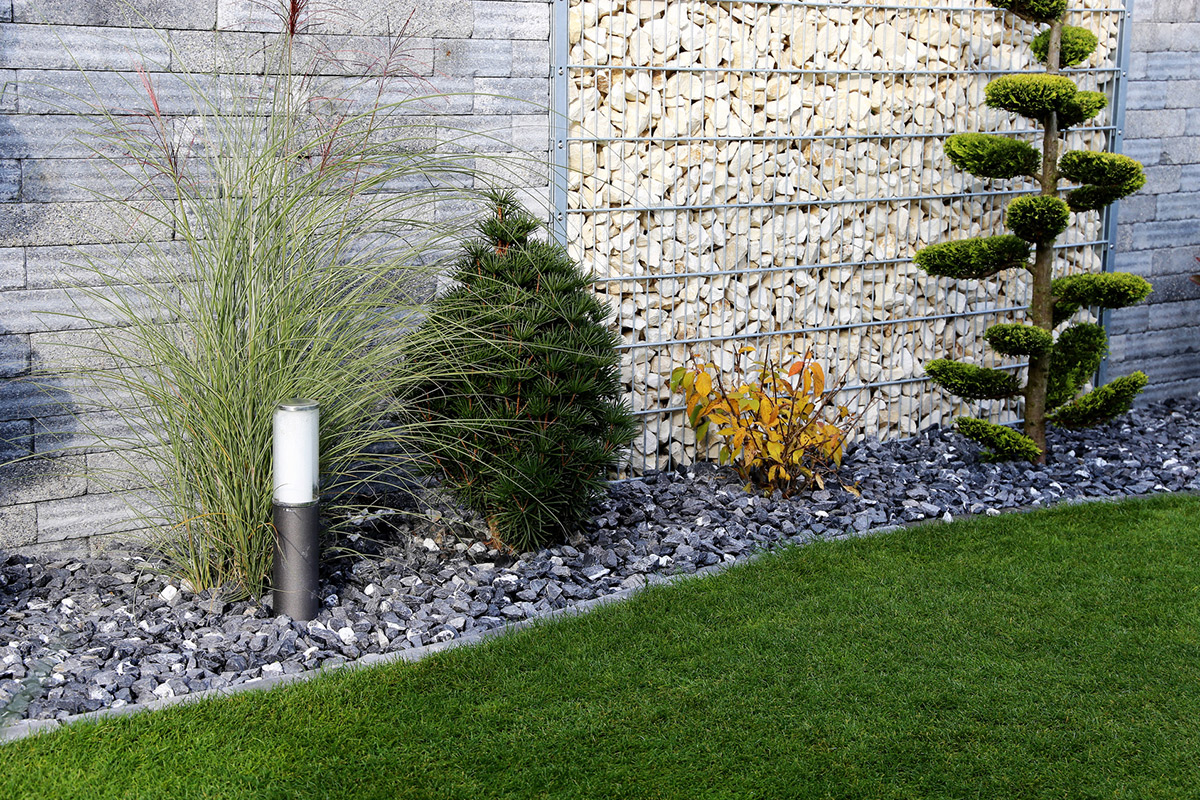 Common mistakes to avoid
1. Pricing yourself out of the market
Ensure you have done your research and know the value of similar houses in your area - otherwise, you risk pricing yourself out of the market.
The ceiling price refers to the maximum cost of a similar property in your area. Even with heavy investment, it's unlikely you'll be able to sell for much more than the existing ceiling price, so make sure you're realistic in what you expect to get back from any major investment you make.
2. Shoddy DIY
Just skimming over the cracks without due care is never a good idea. Wonky tiling, bad wallpapering and shelves hanging off walls will all act as a red flag to potential buyers.
Careless DIY could make buyers wonder what else is wrong with the house, and poor DIY can prove time-consuming and costly to put right, so make sure any work undertaken is completed to a good standard.
3. Replacing furniture
Whilst it's fair to say that staging your home and showing it off to its full potential can help you to sell, investing in furniture or anything else that isn't a permanent fixture or fitting, is unlikely to do you many favours.
4. Forgetting about kerb appeal
First impressions count, and when it comes to kerb appeal, don't underestimate how important the way your property looks from the outside is. A bad first impression can be hard to shake, even if the interior does meet expectations.
Take a look at the front of your house with a critical eye to determine how attractive a potential buyer might find it. From tidying up the shrubs to planting hanging baskets, it's important to remember that a property that looks tidy and well cared-for is much more likely to create a favourable first impression.
How much is your property worth?
If you're considering putting your property on the market, why not get a fast, free online home valuation now or give us a call on 01270 263 263?