EPCs (Energy Performance Certificates)
At Move Home Faster, we help homeowners to order online Energy Performance Certificates (EPCs) quickly and easily.
All you need to do is follow a few simple steps and provide us with some basic information about your property, and an expert will contact you directly to arrange for an assessor to carry out an online EPC assessment and then produce the report.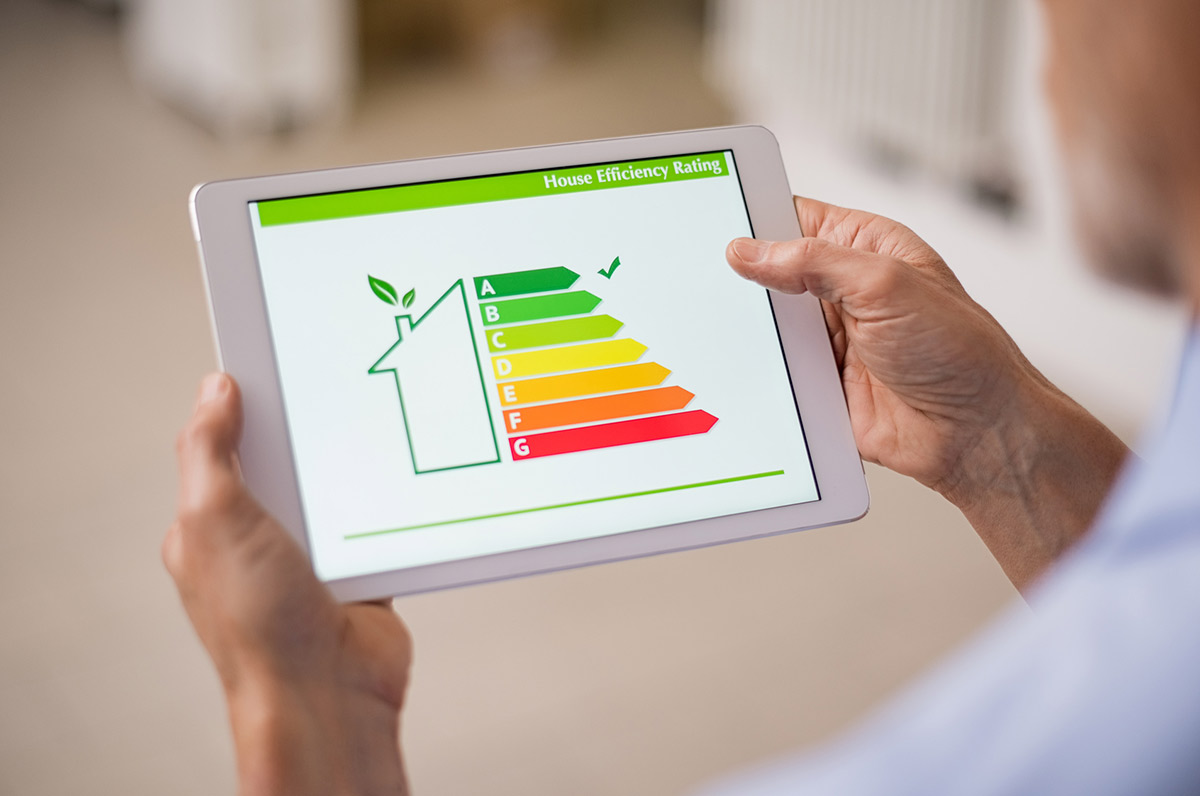 You can request your Energy Performance Certificate online, or you can get in touch with us here.
What is an EPC?
An EPC is legally required whenever a property is sold, built or rented. You must order an EPC for potential buyers and tenants before marketing your property to sell or rent.
If you're buying or renting, the landlord or letting agent must show you the EPC. If this doesn't happen, the landlord or letting agent can be fined.
The purpose of an EPC is to show you the estimated heating, lighting and hot water costs and carbon emissions released in one year within the property. They give a property an energy efficiency rating from A (most efficient) to G (least efficient), and are valid for ten years.
Our EPCs will give you recommendations about how you can reduce energy use and costs, and will also allow you to compare the energy efficiency ratings of homes across the UK.
How to get an Online EPC
You'll need to find an accredited assessor if you're selling or renting out your home. They'll assess your property and produce the certificate for you.
Move Home Faster's experts can help you do this with the minimum of fuss. All you need to start is your postcode and address - from there, an EPC assessor will arrange with you a convenient date to carry out an assessment and then produce the report that you need.
Order your Energy Performance Certificate (EPC) online now.
Buildings that don't need an EPC
Some properties don't require an EPC. They include:
places of worship
temporary buildings that will be used for less than two years
stand-alone buildings with total useful floor space of less than 50 square metres
industrial sites, workshops and non-residential agricultural buildings that don't use a lot of energy
some buildings that are due to be demolished
holiday accommodation that's rented out for less than four months a year or is let under a licence to occupy
listed buildings - you should get advice from your local authority conservation officer if the work would alter the building's character
residential buildings intended to be used less than four months a year
The EPC Register
You can look at the EPCs of other properties free of charge by using the EPC Register. This lets you compare your home's energy performance with that of similar homes. You can search by the property's address or by the EPC's report reference number.
You can opt out of the EPC register if you don't want other people to be able to see your EPC.
Does privately rented accommodation need to meet a minimum EPC rating?
The short answer is yes - from April 2018 landlords must ensure properties they rent in England and Wales reach at least an EPC rating of E before granting a tenancy to new or existing tenants.
These regulations were announced in February 2017 and will apply to all private rented non-domestic properties - including properties where there has been no change in the tenancy arrangements - from April 2023.
Learn more about The Private Rented Property minimum standard.
Get in touch
If you would like to find out more about the EPC related services offered by Move Home Faster, get in touch with us today. Call 01270 263 263 or complete our contact form.
Alternatively, visit our Online EPC & Floorplans FAQ page to find out more.
Get A Free Quote Now!
Prices from only £125