Energy costs continue to dominate the headlines with large and rapid rises in the cost of energy a cause for concern for many. Finding ways to save energy then is an effective way to help ensure your bills remain manageable. Whilst sweeping measures like replacing an old boiler and improving wall and loft insulation are all well and good, we're focusing here on the more practical everyday steps that are easier and cheaper to implement.
Read on for some easy ways to reduce your home energy consumption…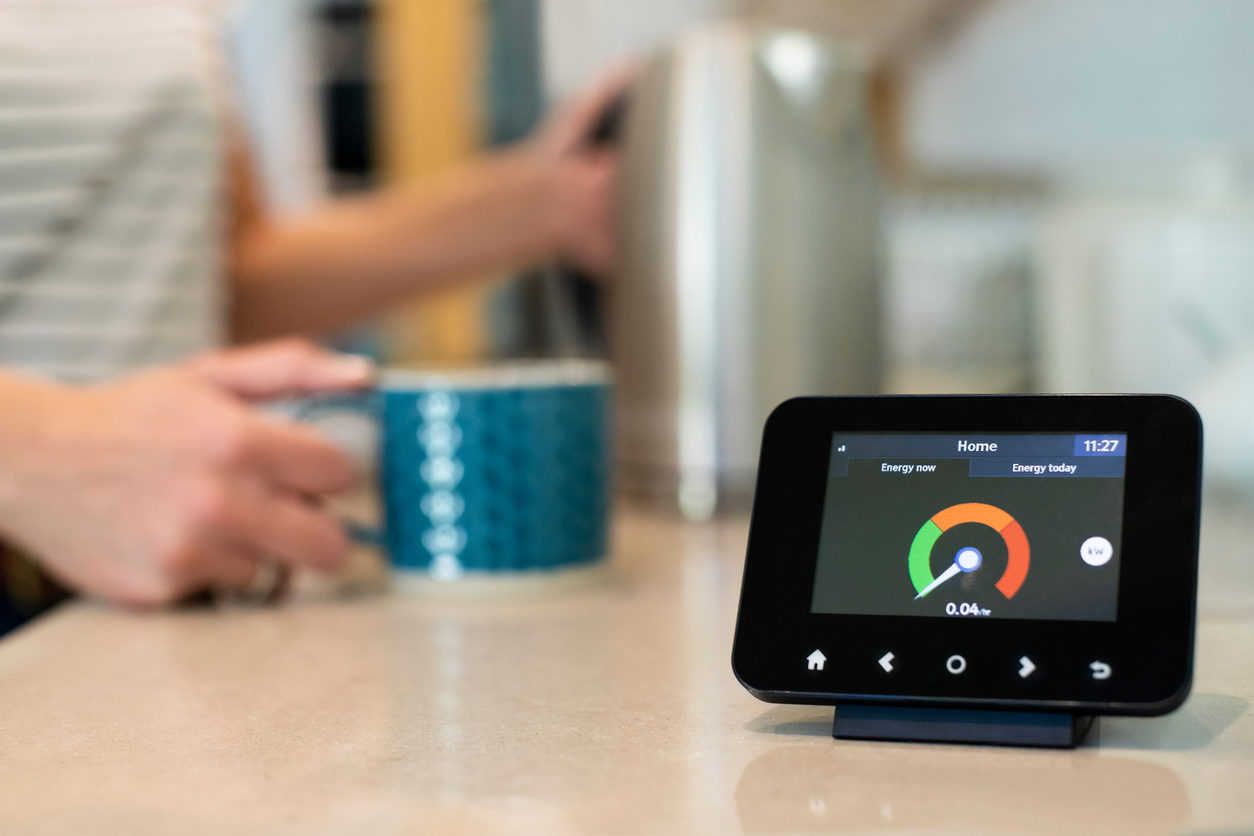 1. Turn that thermostat down
Did you know that experts say, if you turn your central heating thermostat down by just 1 degree, not only will you not really notice the temperature difference, but you could save over £100 a year on your heating bills?
As well as turning the thermostat down, you might also want to make sure that you're not heating your home when you're not in it. You might want to utilise technology to do this, for example, systems like Nest allow you to manage your heating remotely from your mobile phone, alternatively, you could just change your heating programme to ensure it comes on less frequently and doesn't come on at all during times when you are not at home.
2. Don't leave appliances in standby mode
Turning appliances like games consoles and TVs off using a gaming pad or remote control means the device will turn off, but not completely, instead of going into standby mode, which is a bit like hibernating and means equipment will still use energy.
Consider how many TVs, PCs, laptops and games consoles you have in your household. Just one of these left on standby can waste over £16 of electricity over the course of a year. Whilst that figure alone might seem quite low, when you add up the cost for all standby appliances in your entire household, you could be wasting quite a significant sum of money.
3. Don't heat rooms you're not using
This is another obvious tip but one that's often overlooked! If you have central heating you're likely to have radiators in each room of your home which can be individually controlled, so think about the rooms you use rarely, or not at all.
The obvious culprits are the office, spare room and even the dining room. If a room isn't used daily, you really don't need to have the radiators on, so switch the thermostats on your radiators way down in rooms that you use infrequently.
4. Make the most of natural light
If you don't need to turn the lights on, keep them off! Most people will habitually put the lights on in the morning before they've even opened curtains, but get into the habit of prioritising natural light now.
First thing in the morning open curtains and blinds to let as much natural light flood in as possible, making it less likely you'll need to put lights on.
If it's a gloomy day or it's very early in the morning or the evening, then of course you're likely to need lights on, so make sure you don't leave lights on in rooms when they don't need to be.
You might reason that if you're getting up every hour to put the kettle on, that it makes sense to leave the kitchen light on, but make sure you've only got lights on in rooms that you're actually using!
We'd also strongly recommend switching to LED lightbulbs.
5. Use appliance energy saving modes
Most white goods like washing machines and dishwashers now have an eco wash mode. These washing programmes have been carefully designed to use consume less power and water during the cycle.
Eco cycles can often take a bit longer to complete than a regular washing cycle and whilst this seems counterintuitive, trust that in the long run, you'll actually use less energy. Due to the longer cycle time, it's worth planning in advance and setting a cycle going first thing in the morning for example, or as soon as you finish your evening meal.
6. Dry laundry outdoors when possible
Instead of relying on your tumble dryer or central heating, avoid drying clothes in this way and instead, whenever possible, hang your laundry out to dry on the washing line.
On a dry, breezy or sunny day there's no excuse to use a tumble dryer, so instead do your laundry on a dry day and then hang it out to dry. This could save significant amounts of energy and is an effective way to cut your electricity use during the summer months.
You might also be interested in reading our 7 Top Tips For Making Your Home More Energy Efficient and if you need an Energy Performance Certificate, you can arrange your EPC online here.