Preparing to purchase your first home is one of the most exciting times in any person's life, but it can also be a hugely daunting experience. Our tips will help make the process easier ensuring you've factored in and budgeted for all the likely costs you'll face when buying your first home.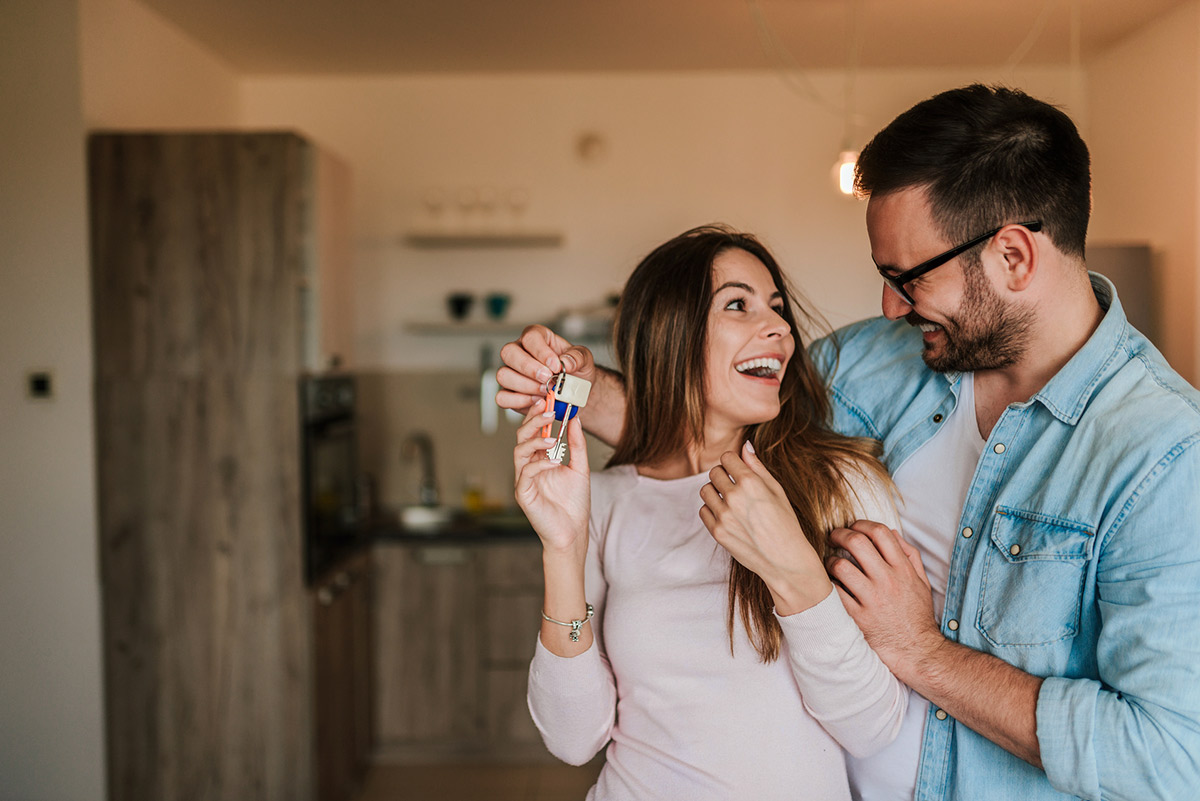 After all, if you've never had to buy a property before, it can be somewhat bewildering to try and get your head around all of the different financial and legal responsibilities the process encompasses, while also remembering all the other factors you need to consider in order to secure the best deal and hit the ground running once you've moved in.
We've compiled a list of ten top tips to bear in mind when saving up for your new property. By taking on as much expert advice as possible throughout the purchasing process, you'll make it much easier to find your first home at the right price, manage all the paperwork and get the next chapter of your life off to the best possible start.
1. Compare local prices using online tools
The first thing you're going to want to do is find a suitable property that's for sale and available for a fair price that's within your budget range. Fortunately, this is a process that's much easier than it used to be, thanks to the variety of helpful and convenient tools available online.
Using services such as Rightmove, Zoopla and Home.co.uk, prospective buyers can compare a wide variety of homes on the market, examine photos, check the average going rate in the local area, and generally get a sense of whether the house you're looking at is worth the asking price.
Many of these services also have their own mobile apps, allowing you to go down to your chosen destination in person and use your GPS to find homes for sale near your current location, so there are options to suit all browsing habits!
2. Learn what to look for when choosing a place
Making full use of these online tools will be essential in helping you find a home that meets your needs. This can be a difficult thing to get right because of the number of different factors you need to consider, so it's important that you make yourself aware of what to look for, and how to ask the right questions.
Considerations include;
How long has this house been on the market?
How many other offers or viewings has it had?
Can you share electrical and gas installation checks/reports?
How much are the service charges and ground rent for this flat?
What can you tell me about the neighbours?
Which appliances and furnishings will be included in the sale?
What is the council tax band for the property?
Is there a designated space to park?
In addition to finding out all you can about the property itself, you should also take some time to learn about the local area. Travel around at different times of day to get a feel for the local amenities and atmosphere, and do some research into school league tables and crime rates to make sure it's a suitable community for you.
3. Find out how to apply for a mortgage
Once you've decided on a property to purchase, it's time to start getting educated about how to apply for a mortgage. This can seem complex to those who haven't previously been through this process, but there's plenty of information available online to guide you through the trickier parts.
In the simplest terms, mortgages are loans provided by banks and building societies to help you buy a property, allowing you to pay the sum back - with some interest - over a period of 25 years or so. You'll need to decide whether you want a fixed-rate mortgage, which guarantees a specific monthly repayment fee, or a variable-rate deal where payments can go up or down depending on current interest rates.
Typically, you'll speak to the mortgage provider or another financial expert about what kind of deal you can afford, before providing details of your earnings and assets to show that you can keep up with your payments. Different providers will offer a variety of deals, so make sure you shop around to find the option that's best-suited to your circumstances.
4. Get clued up on your deposit and monthly repayments
One of the most important considerations when deciding how you'll pay for a property is figuring out how much you want to contribute to the initial deposit. This first payment is a lump sum that typically covers between 5% and 20% of the total value of the property, so many people will need to save for some time to get over this hurdle.
When determining how big a deposit you're willing to put down, it's important to bear in mind that the larger the initial deposit is, the easier it'll be to find a cheaper mortgage deal with lower monthly payments. So if you're in a position to do so, it's worth weighing up the pros and cons of a higher short-term outlay versus reduced long-term costs.
5. Account for additional costs
When budgeting for your deposit, you need to also account for a number of additional essential costs that are part and parcel of the house-buying process.
Make sure you've saved enough to cover all of the following;
Mortgage arrangement fees - a one-off payment to your lender for services rendered. These can be significant and are often non-refundable, but can be added to the overall cost of the mortgage and paid back gradually in many cases.
Valuation fees - this covers the work done by the lender to check out the state of the property and determine whether it offers sufficient security for the loan.
Surveying costs - properties will need to be surveyed before they can be purchased to get a more detailed view of their condition and value, with this process involving an assessment of potential major risks and faults that may need to be remedied.
Legal fees - you'll need to call upon the services of a solicitor to assist with the conveyancing process, which will ensure the paperwork associated with the deal is filed and processed correctly.
Stamp duty - this is a form of land tax that's only charged on property sales above a certain value, so you'll need to find out whether or not your purchase is exempt from this.
6. Check whether you're eligible for government assistance
If you're on a limited budget and you're worried about the costs piling up, then it's worth having a look to see whether you might be eligible for the various assistance programmes in place to help people get on the property ladder.
The government's signature Help to Buy scheme offers equity loans for buyers purchase a newly-built home with just a 5% deposit, with the state lending you up to 20% of the sale price; alternatively, you could open a Lifetime ISA, which allows you to deposit and save money over time, with the government adding a 25% bonus to the total each year to put towards your first home.
Other options include Right to Buy - which allows council house tenants to purchase the property for a discount - and the future Starter Homes scheme, which will help first-time buyers purchase a new-build home with a 20% discount. Stay clued up on all of these schemes, and you might find one that can help you!
7. Know the difference between leasehold and freehold
When buying your property, be sure to double-check whether it's a leasehold or a freehold purchase, as each comes with its own costs and responsibilities. With a freehold, you'll own the property and the land it's built on outright, whereas a leasehold - the more common model when purchasing flats - means you only own the home, with the land rented to you by a freeholder.
If you're the freeholder, you'll have complete legal ownership and responsibility for your entire property, whereas leaseholders pay ground rent and service charges to the owners, so make sure you know the difference and are prepared to handle the associated costs!
8. Beware of gazumping!
If you believe you've found your dream home, then there's nothing worse than being gazumped. This is when you have an offer accepted in principle by the seller of the property, only for a rival bidder to come in with a higher offer and steal the deal from right under your nose.
For those working on a limited budget, this is a nightmare scenario and a very real threat - after all, either party can pull out of a sale at any time until contracts have been formally exchanged. So if you want to prevent your deal from getting gazumped, it's best to specify that your offer is contingent upon the seller taking the home off the market, and out of the reach of opportunists with greater means!
9. Buy everything you need to get started
Once you've got all of the legal responsibilities clear in your head, you should start thinking about what other costs you might need to cover before you can really get started in your new home.
Many of these basic living essentials will be second nature - groceries, toiletries, homeware and so on - but others may not have occurred to you if you've never had to run your own household before.
The biggest concern is likely to be furniture and home appliances - in some cases, the property might be sold with a few essential furnishings included in the sale price, but most of the time you'll need to put aside some extra money to make sure you have beds, chairs, tables and storage ready for you from day one.
If you're looking to make savings, remember that many of these items can be purchased second-hand, or even picked up for free via communities like Freecycle.
Also, don't forget that all of these items need to be transported to your new place of residence, so unless you already have a car or van big enough to carry everything, you might need to hire a moving company for a day or two to help with the fetching and carrying.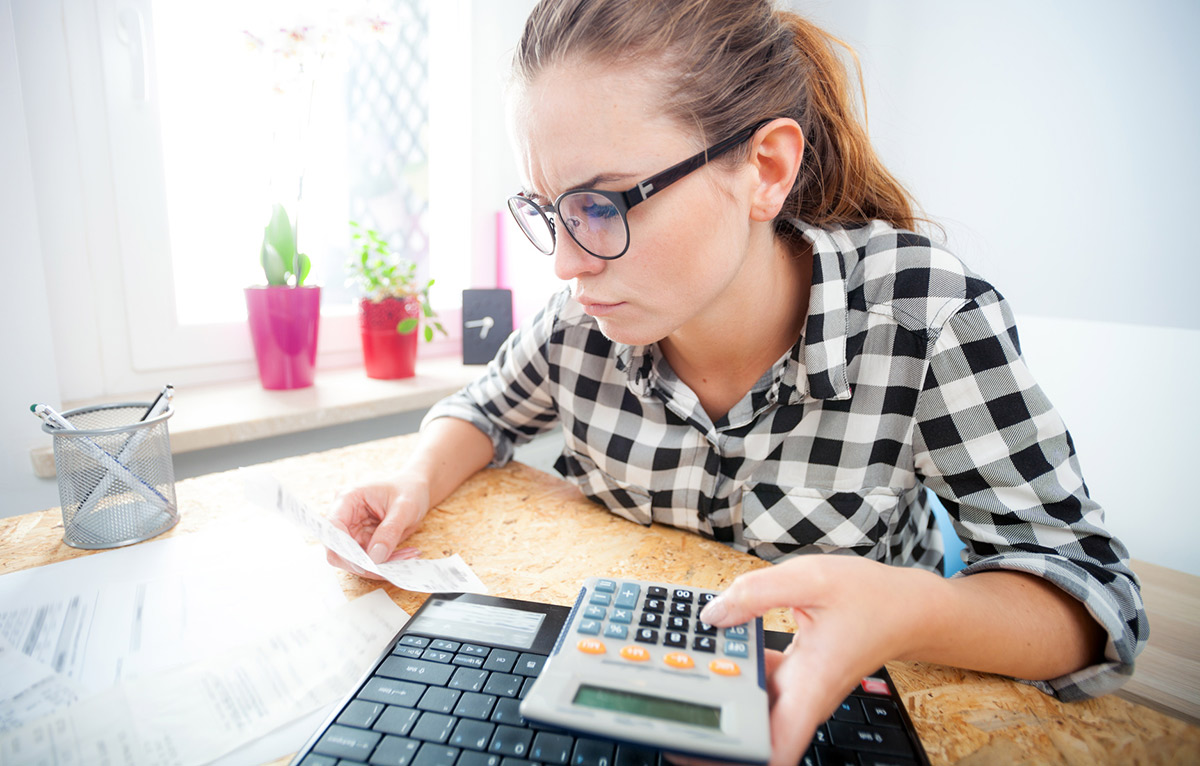 10. Factor in your other essential bills
While juggling the one-off costs of moving, it's important not to forget the ongoing expenses and bills that you'll need to start paying straight away once you're living in your new home. If you want to have your essential utilities - including a broadband connection - in place promptly, then it's best to compare prices and arrange for installation ahead of time, so you won't need to go without anything for too long.
Also remember to take out insurance on your new property to cover as many eventualities as possible, and to check that you're in the right council tax band and aren't missing out on any reductions for which you might be eligible. It's certainly true that there's a lot of budgeting to do and important points to remember, but the experience of owning your own home is well worth the work!
Find out how we can help!
Move Home Faster can help you to save money on conveyancing fees. Our fixed fees start at just £153 and you can get a fast online conveyancing quote alternatively, you can contact us today or give us a call on 01270 263 263.