When it's time to move home, the cost of a professional removals service can seem like a big expense, prompting many to consider doing it themselves. But should you hire a van and DIY your move or should you get a professional removal company in? We explore the pros and cons of a DIY move in this article.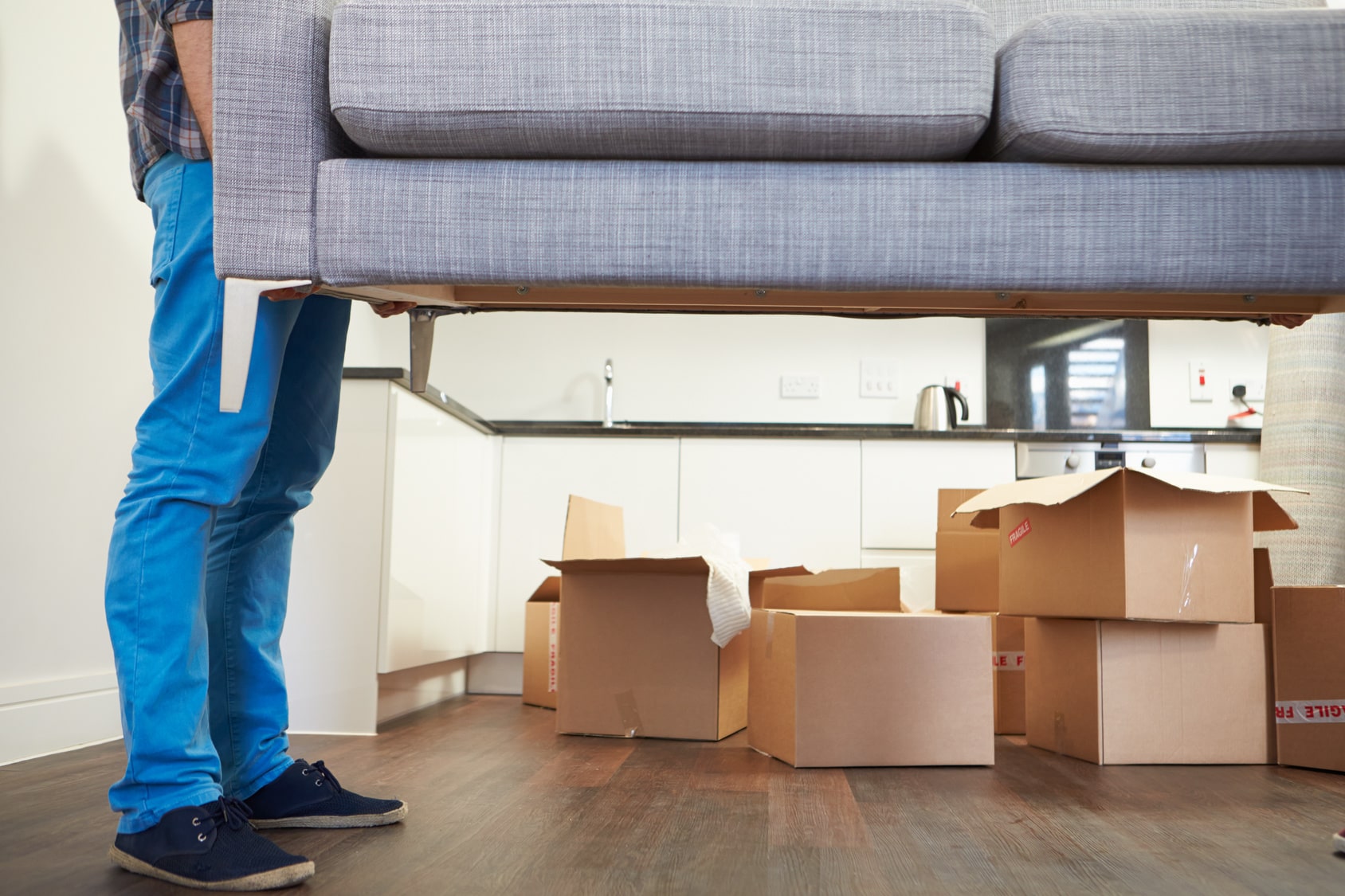 DIY Moving Considerations
Van hire

Hiring a van that's big enough could cost more that you imagine and depending on how long you'll need the van for and how far you're traveling, you might need to factor in multi-day rental as well as fuel and insurance costs.
You'll want to make sure you're a confident driver before hiring a large van and remember that a standard UK driving licence allows you to drive category B vehicles, so you'll be limited to something up to the size of a Luton Van.
You might also want to make sure you hire a van using an online hire service so you can easily extend the van hire period should you find you need an extra day to complete your move.
To hire a large commercial van for a day you can expect to pay from about £90, although you may want to add additional insurance for extra peace of mind.
You can get quotes for van hire from a local van hire company or from nationwide van hire companies like Hertz or Enterprise.
Physical load and risk of injury
When it comes to moving yourself, it's not just all of the box packing and transportation you'll need to factor in, you'll need to think about how you're actually going to lift and carry large household items.
Risk of injury is very real when it comes to lugging around not just heavy, but awkwardly shaped furniture. Slips, falls and pulled muscles are common moving day injuries, especially for those who don't know how to lift heavy loads safely, or for those trying to handle loads that are too heavy or too awkardly shaped to move easily.
Getting large items like sofas, beds and white goods out of the house, loaded into a van and then unloaded can be tough physical work so you'll need plenty of strong, willing hands to help you! Take a look at these safe lifting tips from the NHS.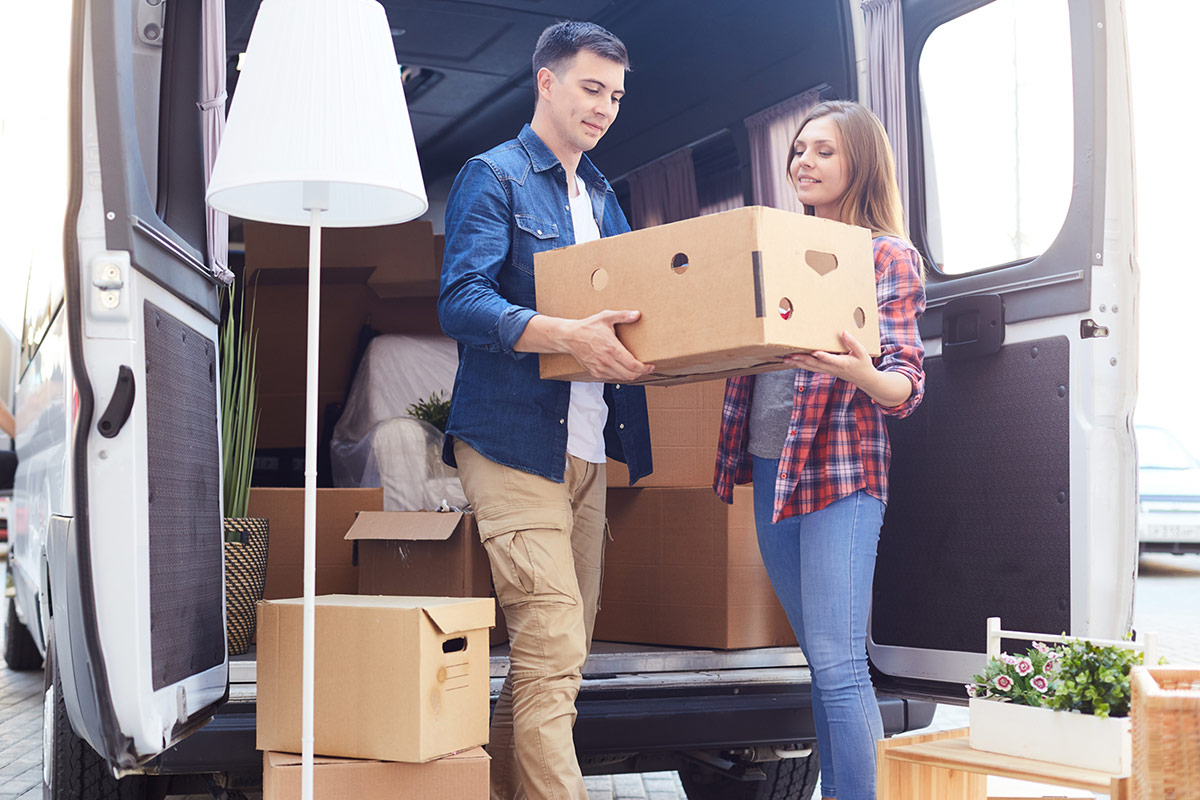 Moving insurance
Moving yourself means you'll need to check what your household insurance policy covers, and if unsure, it's well worth getting in touch with your insurer to make sure that should anything go wrong during your move, you're belongings are fully covered.
Packaging your belongings
If you're moving yourself you'll need to make sure that you've purchased packing materials and boxes or crates well in advance.
Buying packaging materials might cost more than you think, so make sure you get quotes in advance and also make sure you buy enough boxes and/or crates - again, you might need more than you'd imagine!
Child and pet care arrangements
If you're moving yourself then looking after young children and/or pets at the same time can be a challenge. It's well worth then ensuring that you're free to get on with the hard graft without the added distraction, so make sure you arrange child and pet care well in advance.
You might want to have a close trusted friend or family member look after the children for the day, or you may need to book your pets into a kennel or cattery so you'll know they are being well looked after and you won't have any unnecessary added stress to deal with on moving day.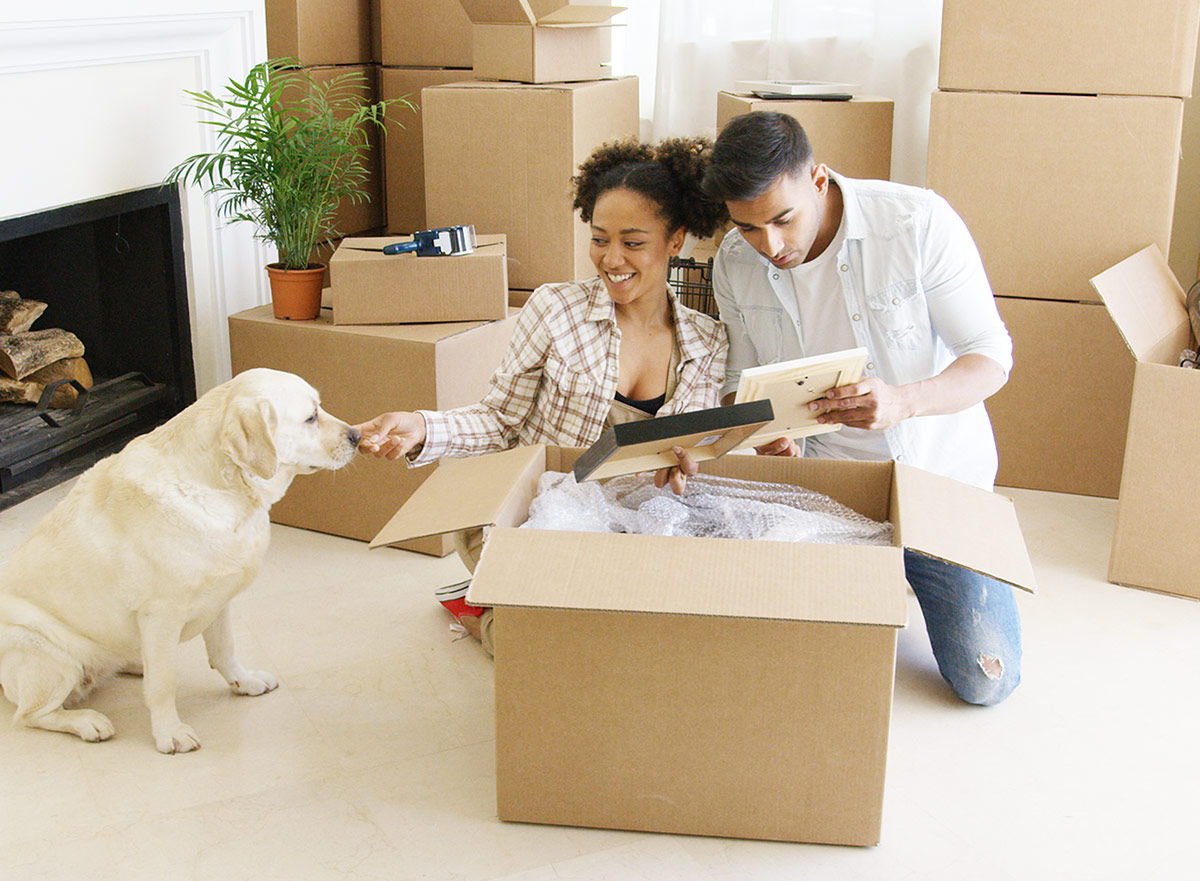 Journey time
If you're hiring a relatively small van that you can drive yourself, then you might need to make several trips. Do factor in enough time for packing the van, unloading again and driving to and from each property, possibly several times.
Depending on how far away the new property is and the route, you may also need to factor in rush hour traffic and do plan your route before hand and check for any road closures or road works that may add additional time on to your journey.
Total costs
When you are moving yourself you'll need to think about all the related costs. You're likely to need to hire a van for at least a day, you may have to make changes to your home insurance policy, you may have additional costs for child or pet care, then there's the cost of fuel and you'll also need to purchase plenty of boxes, packaging materials and even box or crate handling equipment. Finally, you're like to need help to carry large household items so you'll need to find willing people to help.
Summary
Although a DIY move might end up costing you less than using a professional removals company, you might find that the added stress of having to do it all yourself just isn't worth it.
When it comes to total cost, flexibility and control then a DIY move will probably beat a removal company service, however for peace of mind and far less stress, the extra cost of hiring a reputatble local removals firm, especially if you have a large property with lots of belongings to move, could make it worthwhile.
To find a local removals company and get a quote, you could try services like Check A Trade, Really Moving or Compare My Move.
We'll Get You Moving Faster
If you're just at the stage of considering putting your house on the market, you can get a free fast online property valuation, or if your property is already on the marketing, you can get a fast conveyancing quote here.