In years gone by it use to be that the first thing you'd need to do when considering moving or buying a first property would be to head over to the local high street to visit an estate agent and find a conveyancing solicitor. Times have changed though, and it's now possible to arrange everything you could possibly need for your home move from the comfort of your sofa.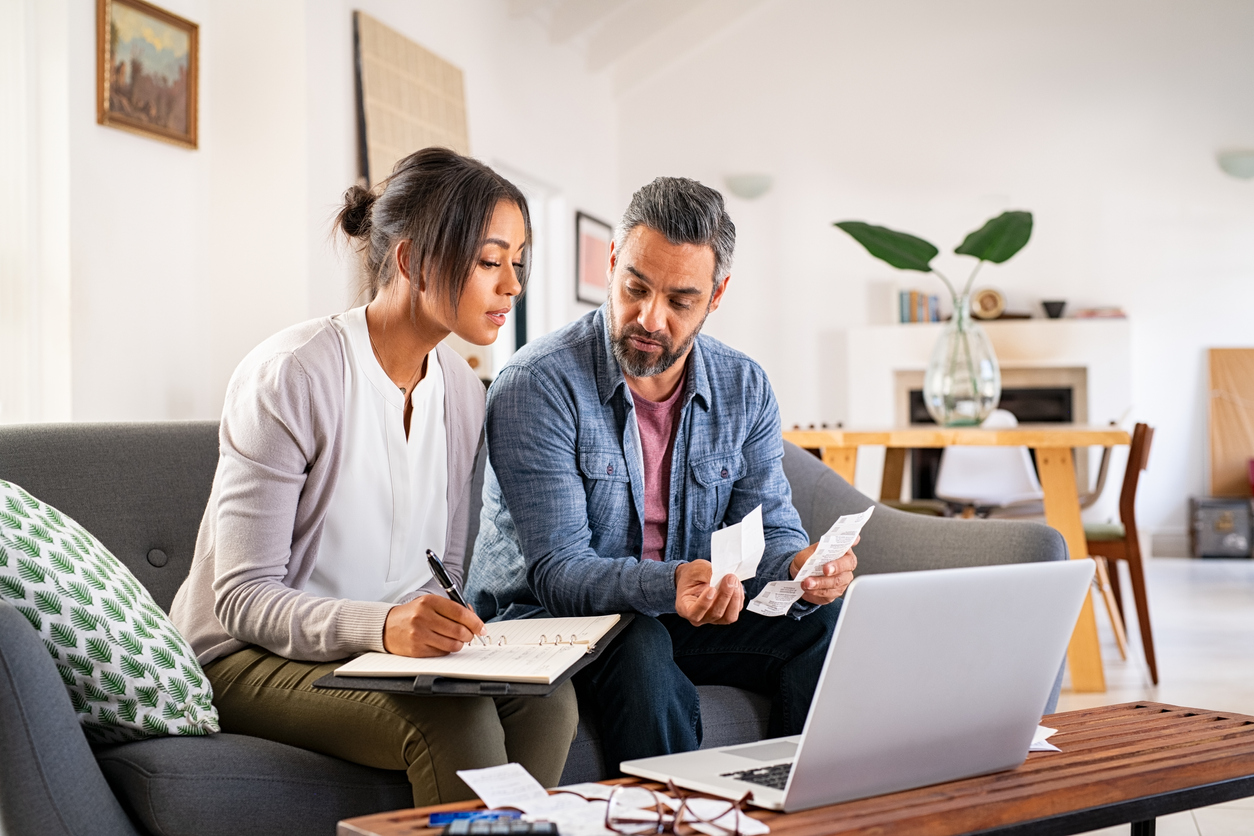 The expert team at Move Home Faster have been providing online help for home movers for over a decade and offer a range of services that will help you to move home quicker and more easily. So if you're moving home soon or you're just in the early stages and thinking about moving, we've collated a list of some of the many moving home services you can quicky and easily use online.
Change of address services
Moving inevitably means the faff of having to update your postal address with every service provider you use, from your bank to the DVLA and everything in between. Not only does filling in the appropriate forms and returning relevant letters through the post take a long time, remembering all the places you need to update your address can make for a real headache, and a time-consuming one at that.
I am Moving and SlothMove are two of the services we've come across that are well worth taking a look at. Services like these will update your address for you, so you don't have to keep filling in the same information over and over again.
Online property valuations
It's now really fast and easy to get your property valued online. Gone are the days when you'd need to make an appointment with an estate agent, now you can just enter a few details and in seconds, you'll have a good idea of what your property is worth.
Of course, we'd always recommend getting a range of valuations and a local state agent is bound to have valuable local knowledge and insight and can further guide you when it comes to pricing your property, but an online home valuation makes a great starting point.
Remortgaging quotes
Once you've made the decision you want to move, the next step is often sorting out how much can be borrowed. Remortgaging can feel like a daunting prospect, but online services like Move Home Faster can put you in touch with a remortgaging expert who'll be able to help you find the best options for your individual circumstances.
You can get an online remortgaging quote here and you can use our handy online mortgage calculator to work out how much you might be able to afford in mortgage repayments, arming you with the information you'll need to make the best possible financial decisions.
Online equity transfers
The process of transferring equity can be tricky to navigation, but this is another process that can easily be arranged online. our expert conveyancing partners can assist with your transaction to and will ensure that you are correctly advised and represented.
Our partners have helped countless people to transfer equity and will assist you in completing the process quickly and with ease.
You can find out more about our online equity transfer services here.
Online moving crate hire
When it's time to move of course you'll need to find a professional moving service or opt to move yourself. The physical process of moving can be hard work, so we'd recommend getting started with packing up your belongings as quickly as possible to enable you to get through the mammoth task.
Big sturdy moving crates make a great alternative to traditional cardboard boxes as they are more robust, can be easily stacked and offer better protection from the elements. You can find out more about online moving crate hire here.
EPCs & floorplans
A floorplan is a great marketing tool for sellers, helping them showcase their home to prospective buyers who are keen to see property plans to give them a better understanding of the layout and space inside a property. You can find out more about online floorplans here.
As well as arranging floorplans online, you can also sort out your Energy Performance Certificate (EPC) online too. A valid EPC is required whenever a property is sold, so making sure you have an up to date EPC is key and is a process that can easily be completed online.
Find out more about online EPCs here.