There's some new research that's recently been published by Zoopla and the Society of Garden Designers which has revealed that when it comes to our homes, we Brits are big fans of gardens. In fact, we love our gardens so much that we're happy to pay a premium for a great outdoor space.

In the research nearly half of people, 47% said that they had been put off buying a property because of the condition of the garden, whilst on average, we're prepared to pay an extra £15,000 for a home with a garden when it comes to buying property.
When it comes to putting property on the market, sellers often make the mistake of focusing on the inside of their homes, and whilst it's true that a great kitchen and bathroom are still big positive selling points, it would seem that we might just be underestimating the power of our gardens.
Other research has been emerging over the years which provides clear scientific evidence for the positive impact that green spaces and gardening in particular, can have on people. Spending time outdoors in green spaces is clinically proven to boost mood, decrease stress and it can even help boost your immune system.
This is something that the Japanese have known about for some time, in fact, over in Japan Shinrin Yoku, commonly known as 'forest bathing' is routinely prescribed to people in a bid to enhance their wellbeing.
Could it be that over here in the UK we're finally waking up to the fact that green spaces aren't just somewhere to have the occasional barbecue or for the kids to run around in, but that they actively contribute to better health?
Whatever the reasons, a great garden is a must, so if you do have a garden and you're planning on selling, or perhaps your house is already on the market, make sure you're making the most of your amazing asset!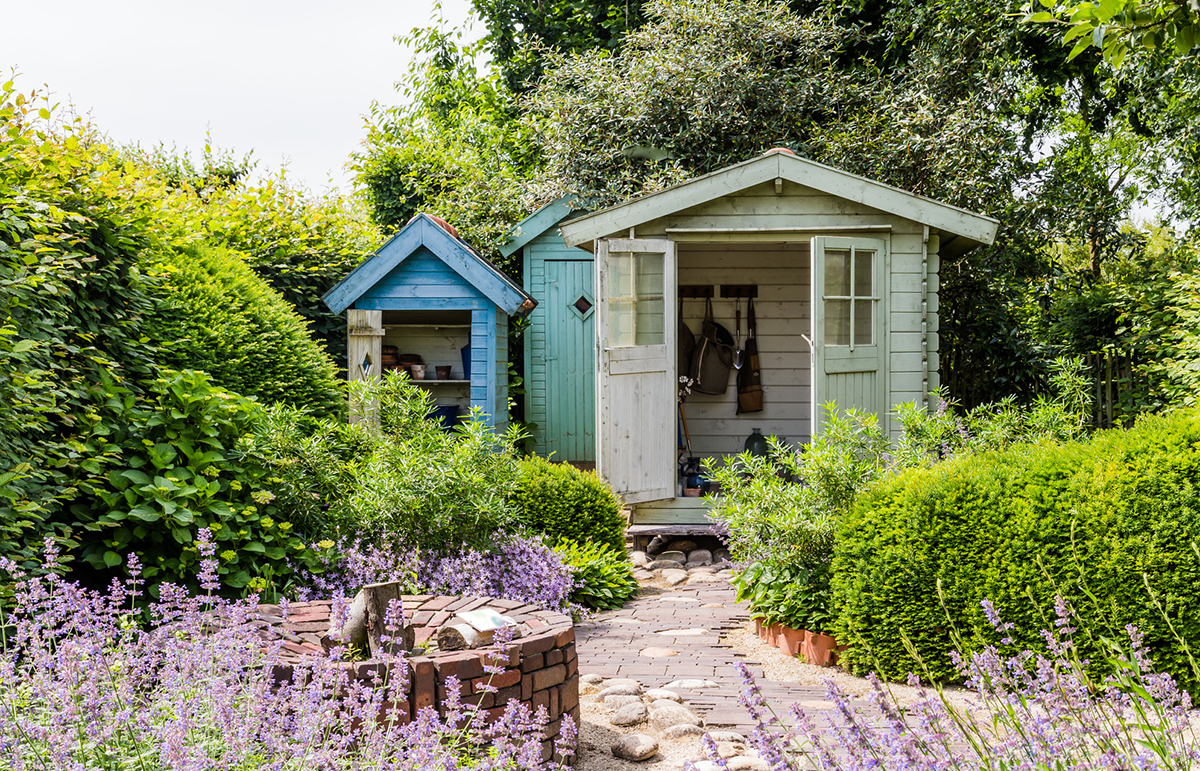 Overlooking the visual appeal and condition of your outside spaces could greatly hinder your chances of making a timely sale, and it could even lead to a lower asking price.
In the same research cited earlier, 40% of respondents said that they would consider employing a professional gardener, while award winning garden designers Evergreen Cheshire believe that the perception that professional gardeners are only for the wealthy, is gradually changing as more and more people realise the benefits of calling in professional help to make the most of their gardens, regardless of the size of their outdoors space.
So whether you're keen to call in the professionals or would rather don your gardening gloves and get out there and get stuck in yourself, whatever you do, make sure do everything you can to make the most of your outdoor space, because a great garden might just mean you'll secure that all-important asking price sale!
To find out more, take a look at Great Gardens Sell Homes - National Gardening Week and if you're keen to get your home on the market, you can get a fast online conveyancing quote here.