Trends come and go and whilst the fashion industry is known for its fast-paced new clothing designs, the home interior industry also has notable trends. From hot colours and sustainable materials through to design styles and the increasing need for multi-functional spaces, our goal is to help you create a stylish and comfortable home that reflects your unique style.
Read on for the top interior design trends for 2023 that you should know…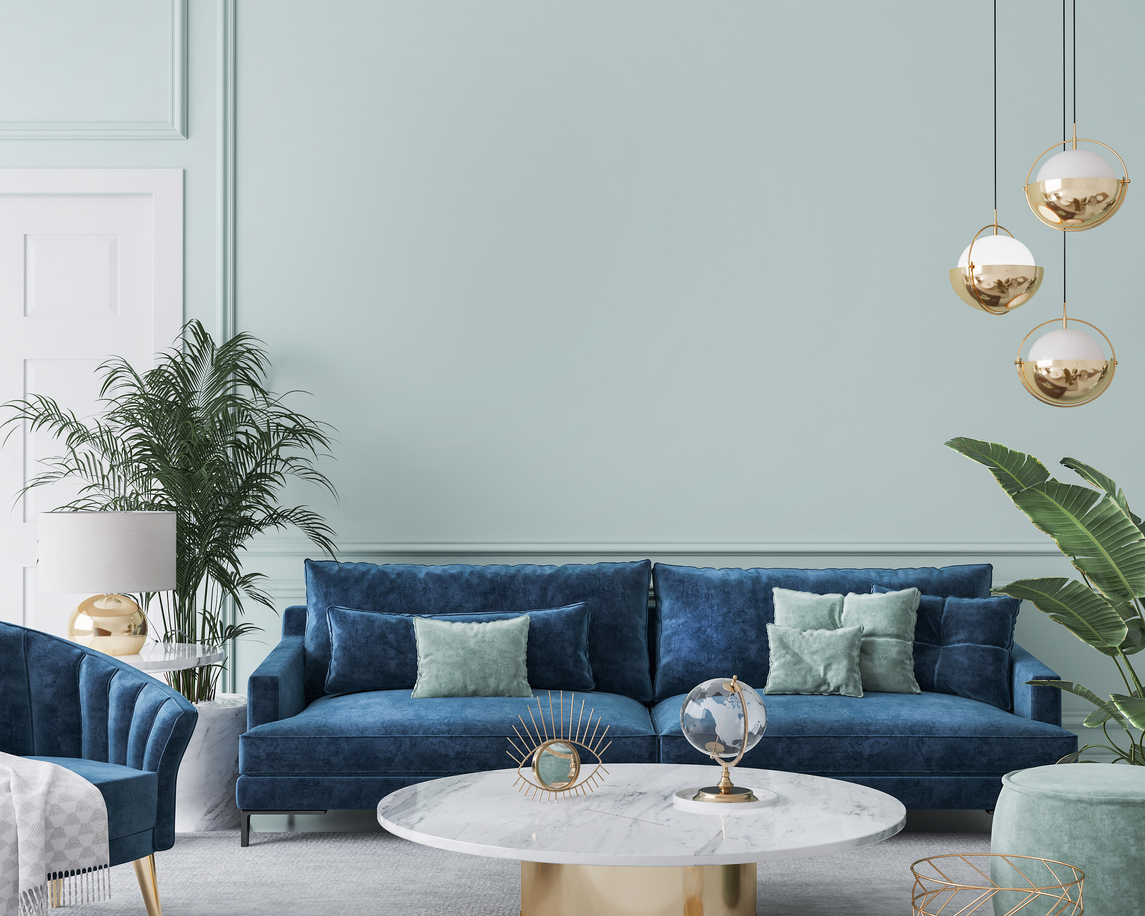 Quiet Luxury
Quiet luxury is an interior design trend that puts the emphasis on understated elegance with the focus on high-quality materials. At its core lies simplicity and a sense of refinement with a view to creating timelessly sophisticated spaces that aren't too extra or ostentatious.
Learn more about the quiet luxury trend.
Comfortcore
Comfortcore is a trend that's all about creating a space that is both comfortable and stylish. Think about plush furniture and cozy textiles along with warm, inviting lighting.
The trend of Comfortcore is less about being a slave to style and all about creating a cosy home full of texture and warm, inviting spaces that feel like a retreat from the outside world.
To get the look think about layering textures, you'll want blankets, plenty of cushions and plush fabrics like velvet that are warm and inviting. Colour too is important and you'll want to incorporate warm, cosy feeling colours and soft neutral colours that echo the natural environment.
Dopamine Homes
Dopamine dressing has been big news for some time now, the thinking being that dressing in a way that brings you joy instead of simply adhering to style rules or the latest trends. At the core of this style is colour and pattern; the bolder the better and the same applies when we apply this to our homes.
A growing movement on TikTok and Instagram are showing off homes that are bright, colourful, fun and filled with personality and most of all, they look amazing too. Gone are the relentlessly dull white or magnolia bare painted walls with dull samey, samey home décor designed to blend in and fade into the background.
Instead, we're seeing vibrantly painted walls, bright hand-painted abstract wall murals, statement wall art, colourful sofas, big statement rugs and all manner of wild and wonderful ornaments and décor resulting in homes that never fail to spark a feeling of joy.
And who doesn't want to inject a little more joy into their lives?
Minimalism
The return of minimalism is a big trend for 2023 seeing a return to clean, uncluttered interiors focusing on function over form. In stark contrast to maximalism and dopamine homes which share some similar traits, minimalism is a return back to an aesthetic that dictates beauty is to be found in simplicity.
Integral to the look lies the concept of decluttering, so it's a look that demands strong organisational skills and a love of clean lines, minimal decorative elements and a muted colour palette.
Whilst minimalism isn't for everyone, a soothing space at home free of clutter and mess really can lead to much greater sense of calm and wellbeing.
As with everything, the way you choose to style your home doesn't need to follow trends, but a space where you can express your authentic personal preferences, but if you feel inspired by any of the above, there are plenty of small easy way you can incorporate elements of the look into your home, without too much hassle or expense.
Check out these 20 Tips for Creating a Minimalist Home.
Take a look at the conveyancing services we offer to homeowners and first-time buyers here.