Whether you want to show your home some love before you put it up for sale, or you're staying put and fancy a new look, this article is full of inspiration to get you started, bringing together current home interior trends and tips from the experts.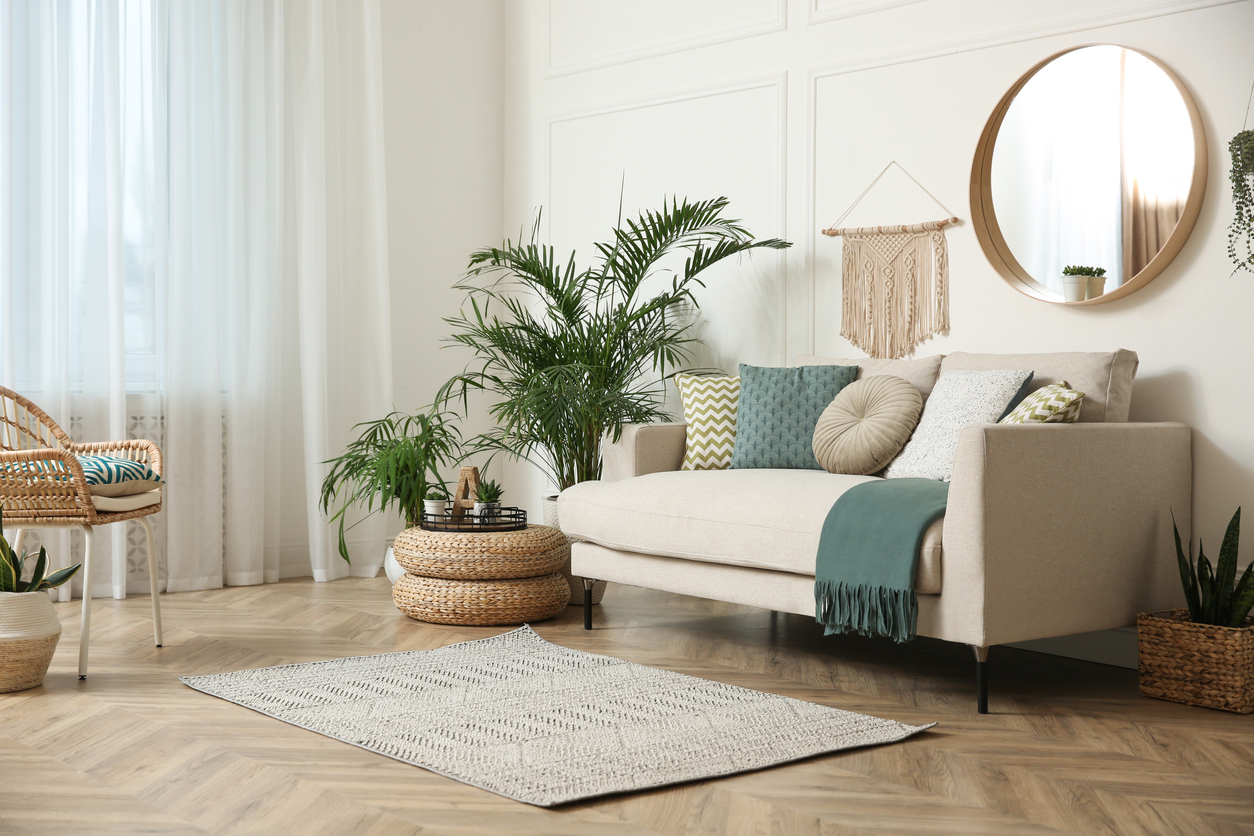 Natural materials
As consumers become more aware of the environmental impact of their purchasing decisions, a move towards more sustainable production methods and organic or more natural materials is set to be a mainstay of 2022.
Country Living highlight a rise in the use of vintage materials, which could mean reclamation yards, antiques shops and vintage emporiums are the way to go when choosing furniture and some fixtures and fittings for your home.
An easy way to get in on this trend could be to utilise more natural materials in your home, for example cork, natural wood (vintage, or sustainably sourced), slate and lots of green by way of house plants.
The lovely thing about working with natural materials is that they tend to provide a lot of different shapes and textures as well as providing a naturally earthy, calming colour palette.
Playful patterns
Wallpaper has come a long way in the last few years with some truly bold and downright eccentric patterns to choose from. Wallpaper is the ideal way to give any room bucket-loads of colour and personality, and for older properties, it's a good option for covering less than perfect walls.
Even if you're not a fan of colour though, there are plenty of fun patterns in muted or monotones that you can choose from to instantly lift a room and give it life and personality.
Good Housekeeping state that bold prints are where it's at for 2022 and they can easily be toned down by pairing with natural flooring and furniture and playing with shape and form.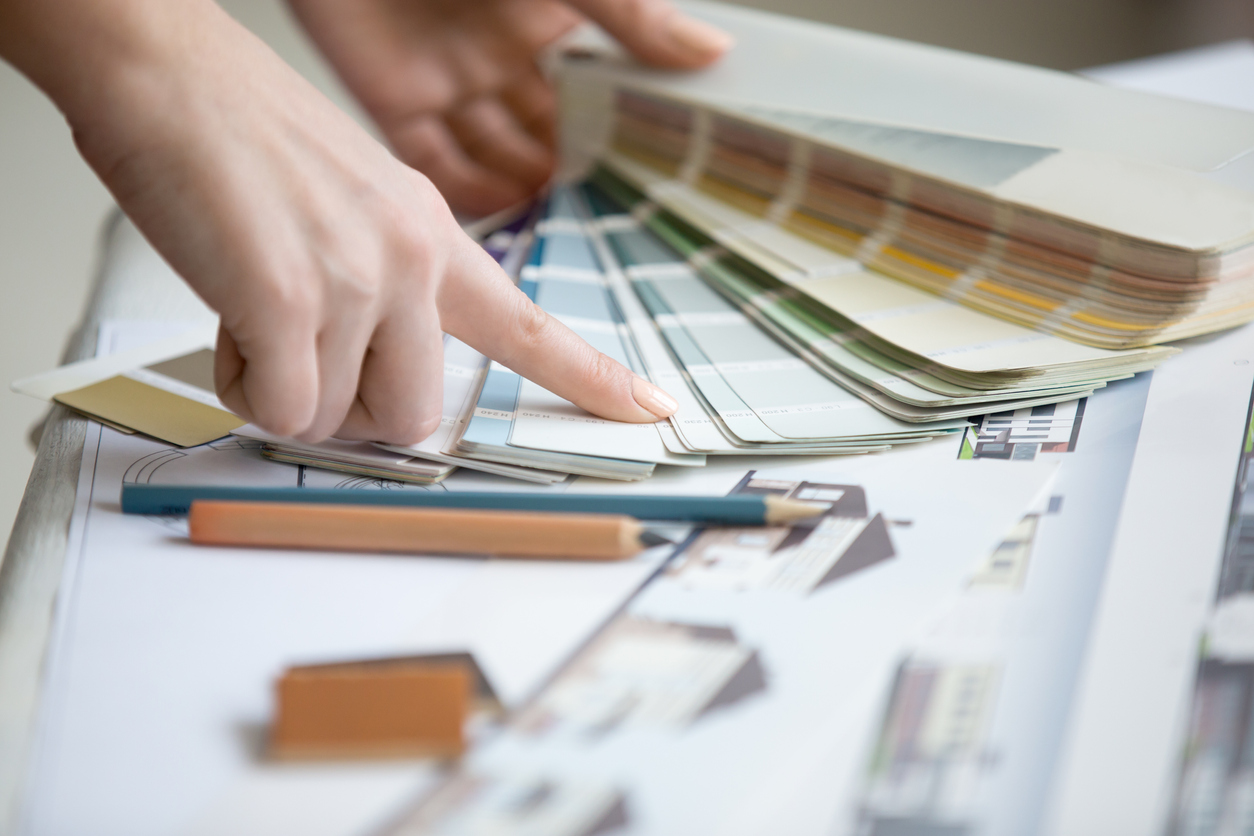 Biophilic design
Biophilic design principles are part and parcel of interiors that make greater use of natural materials. Perhaps as a response to lockdown and spending more time indoors, biophilic designs seeks to create a greater sense of harmony between the buildings we live in and the natural world.
From a practical point of view, this means creating a greater sense of harmony in the home which can be done when the barriers between indoors and outside are softened. Inviting more of the natural world into our lives has proven wellbeing benefits and so using biophilic design principles when transforming your home makes complete sense.
Some simple tips to get your started include;
Creating a greater sense of light and space in a room
Bringing the outside in by creating large unobstructed views
Use of natural materials
Calming, organic colour palettes
Houseplants
Natural, organic shapes and forms
1970's throwback
Think of the 1970's and you might not instantly think of stylish home interiors, but some of the colour and texture much loved in the 1970's have made a comeback. We're not talking about vertigo-inducing swirly brown and orange carpet or gold flock wallpaper, but instead, some of the colours associated with this era have seen a resurgence in popularity.
Good Housekeeping recommends considering colours like sage, mustard and terracotta in terms of decorating, upholstery and soft furnishings whilst furniture-wise, we should be looking to mid-century pieces for our design cues.
Texture
Vogue recommends revamping soft furnishing and updating things like rugs for the greatest impact with the least expense or effort. From natural linens in earthy tones to crushed velvet in the brightest of hues, texture is an easy way to add interest regardless of your interior design preferences.
Mixing and matching design styles shouldn't be shied away from either according to Vogue as we see a somewhat bolder and more daring aesthetic come to the fore.
Statement lighting
According to House Beautiful statement lighting is where it's at for 2022. We love this trend as it's so easy to implement. Whether all you do is change your pendant lampshades, bedside or floor lamp, updating your lighting can make a big change to any space.
From retro 70s style lampshades to bold statement and sculptural light fittings, through to the humble light bulb, there's plenty of options to choose from.
If you're thinking of moving soon, you might be wondering how much your home is worth. We can help you, by providing you with a fast and free online home valuation here.