When purchasing a new house, it's important to do at least some amount of market research if you're hoping to secure a good deal on a home. Neglecting to do so could result in you paying over the odds, or failing to budget correctly and missing out on a potential dream home as a result.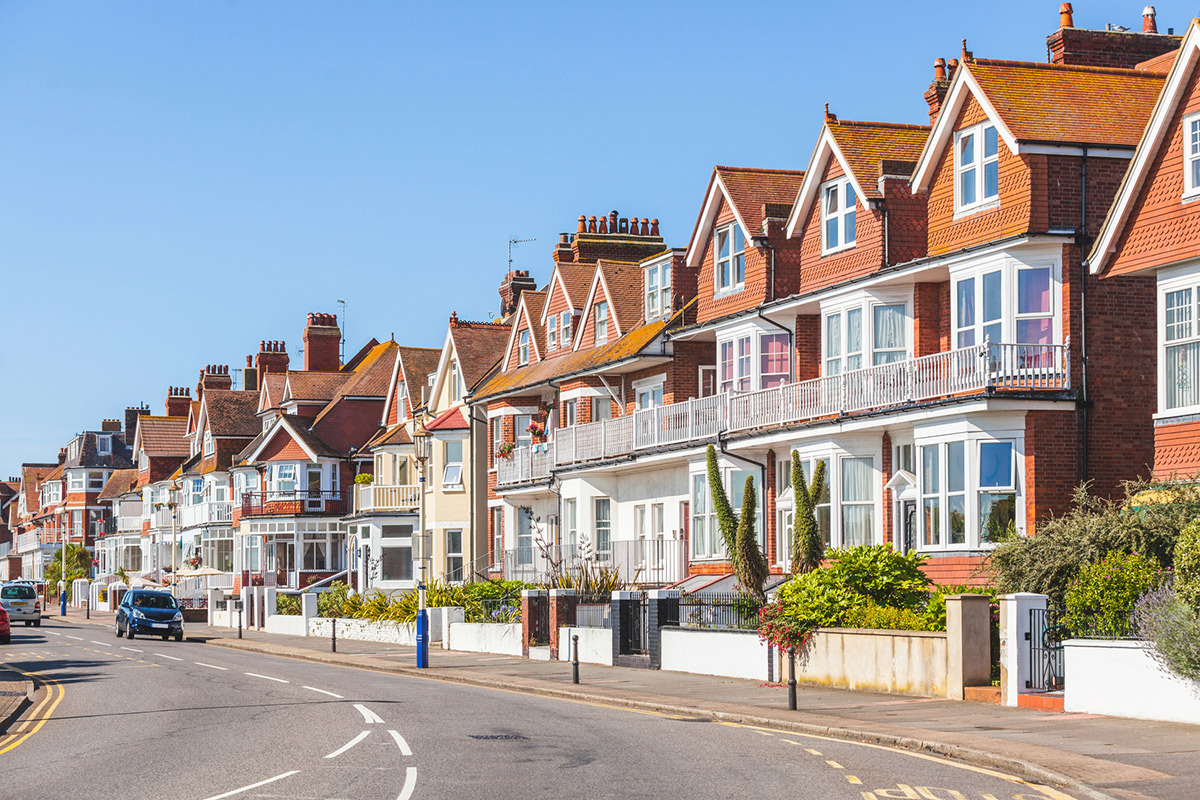 The amount of research you'll need to do will depend very much upon the breadth of the geographical area over which you're prepared to extend your search. If you're limited to finding a home within a specific region, then it will be enough to restrict your research to a set number of postcodes; if you're searching nationwide, then you will need to consider all the ways in which house prices differ across the UK.
Here, we will examine some of the most recent developments in house pricing and the way prices differ between key locations across the UK. By considering these factors carefully, it should become much easier to find a balance between cost and location that suits your individual needs.
Average House Prices Nationwide
Perhaps the best and most reliable way to find out about average house prices is by consulting the monthly UK House Price Index, which is calculated by the Office for National Statistics (ONS) using data from HM Land Registry, Registers of Scotland and Land and Property Services Northern Ireland.
According to the latest figures from February 2019, the average UK house price currently stands at £226,000, which is £1,000 higher than the same period a year ago. This reflects the fact that average UK house prices are currently on the up, albeit at a relatively slow pace, owing to a deceleration in UK house price growth seen over the last two years.
Indeed, market conditions in the UK housing market have been largely perceived as relatively weak for some time, with the rebound seen after the 2008 financial downturn dropping off since mid-2016. This has posed challenges for sellers, but creates a marketplace in which potentially significant value exists for buyers.
Average House Prices By Region
The ONS data also offers an indication of how these pricing fluctuations are manifesting on a region-by-region basis, showing that England remains home to the highest average prices in the UK, with an average property cost of just under £243,000.
However, average prices in England increased by just 0.4% over the year to February 2019, which is due in large part to a major recent dip in property values in London (down by 3.8%) and the South East (down by 1.8%). By comparison, the North West is currently showing the highest annual growth rate among all English regions (up by 4%), followed by the West Midlands (increasing by 2.9%).
Looking beyond England, Welsh house price growth came to a robust 4.1% in the year to February 2019, with the average house price in Wales standing at £160,000. Meanwhile, Northern Ireland remains the cheapest UK country in which to buy property, with the average house price of £137,000, even though this was up by 5.5% year-on-year in the final quarter of 2018.
Finally, the average house price in Scotland now stands at £146,000 - this was down by 0.2% compared to the same period last year, potentially suggesting that Scotland could be a good place to look for value.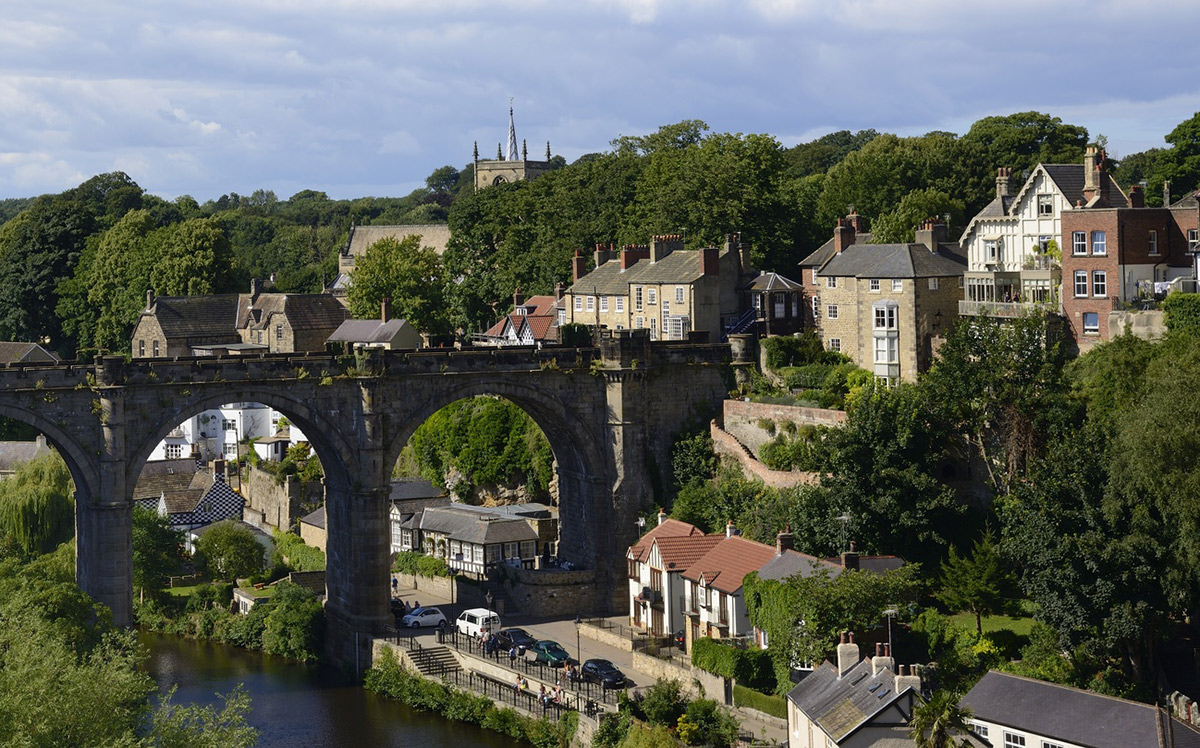 Average House Prices by City
For an insight into how UK house prices vary by city, Hometrack's UK Cities House Price Index offers a clear picture. The company's latest data, for March 2019, also demonstrates the slowing house price inflation highlighted by the ONS report, while breaking down the trend city by city.
Here are Hometrack's figures for March 2019's average house prices in 20 of the UK's leading urban centres:
| | |
| --- | --- |
| Aberdeen | £164,500 |
| Belfast | £133,800 |
| Birmingham | £164,100 |
| Bournemouth | £290,700 |
| Bristol | £277,800 |
| Cambridge | £426,000 |
| Cardiff | £207,300 |
| Edinburgh | £226,700 |
| Glasgow | £123,900 |
| Leeds | £165,200 |
| Leicester | £176,600 |
| Liverpool | £122,000 |
| London | £482,700 |
| Manchester | £169,300 |
| Newcastle | £128,800 |
| Nottingham | £153,700 |
| Oxford | £399,900 |
| Portsmouth | £239,100 |
| Sheffield | £138,200 |
| Southampton | £227,100 |
The report reinforced the ONS' findings that southern cities are seeing a slowdown in demand for housing, with sales volumes in these areas 13% lower now than in 2015. Conversely, many regional cities are seeing above-average price inflation, with those cities where the price recovery since 2008 had been weakest now registering the highest rate of growth.
The Importance of Regular Research
These figures offer a snapshot of the current state of the UK housing market, but it's important to remember to keep checking up on the latest data and information for as long as your housing search continues. After all, market trends are far from static and many are quite unpredictable, with prices fluctuating in response to broader economic trends.
By keeping a close eye on how average buying costs are moving upwards and downwards, you'll be able to get a better sense of which regions are experiencing unusual price inflation - and which areas might be offering bargains that are too good to miss.
We'll Get You Moving Faster!
No matter which part of the country you are looking in, we can help you to complete your property purchase with a minimum of fuss. Contact us today or give us a call on 01270 263 263.