New build properties can have an awful lot going for them, not only is everything pristine and brand new, but if you start the buying process early enough, you'll get to choose everything from carpets and light switches through to kitchen configuration and sometimes even extras like built-in appliances.
Despite the dazzling appeal of a beautiful new show home, you'll need to take a step back in order to appraise things and make the best possible decision when it comes to purchasing a new build.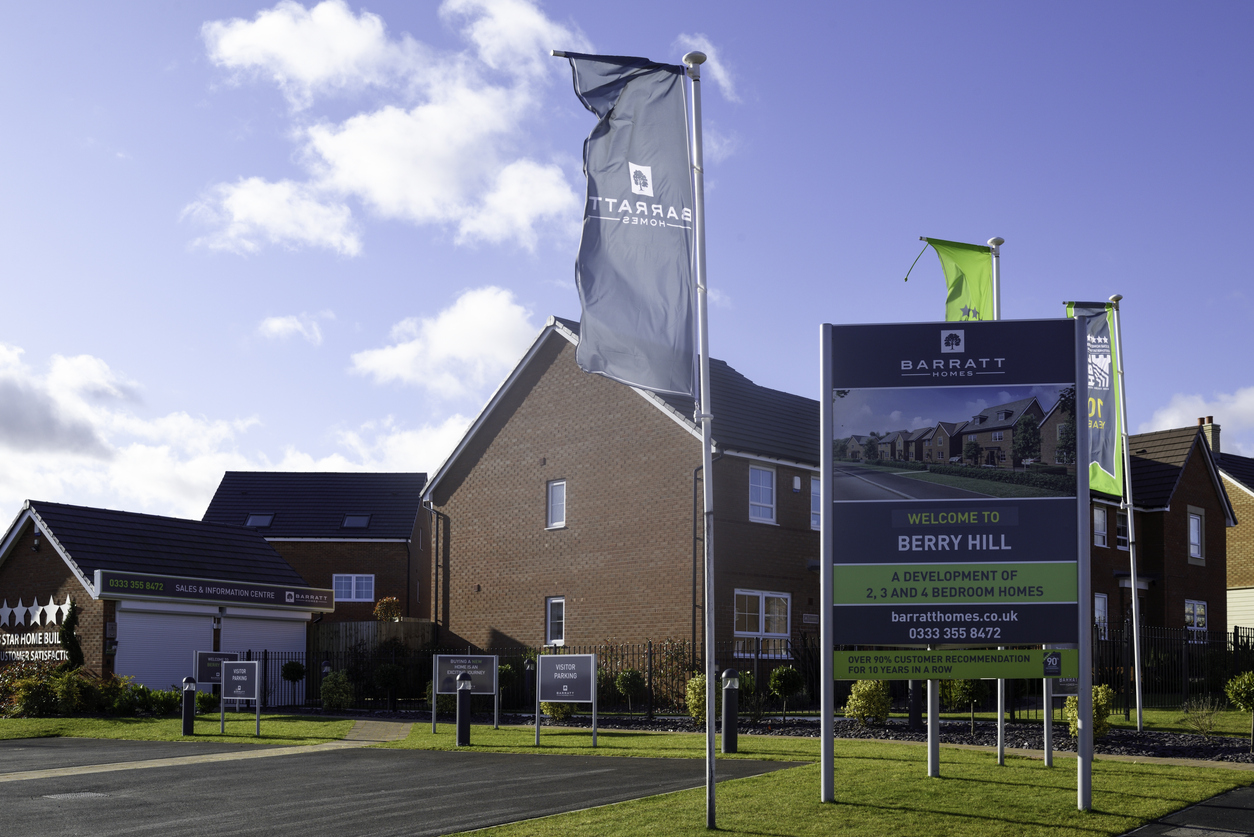 Location is key
With limited land to build on here in the UK and urban areas continually growing and increasing in size, encroaching on neighbouring countryside, housing density continues to increase as demand for property continues to grow.
Some new build housing estates are being located further and further away from the centre of towns and villages and whilst developers are usually compelled to put in basic infrastructure to allow for safe access to and from the development, things like paths and street lighting can sometimes be lacking.
Being more centrally located can provide many benefits, from making it easier to get around on foot to quicker access to major roads and motorways, but new housing estates are tending to spring up on the edges of existing towns giving them a more rural feel.
Whilst being closer to the town centre might be more attractive to some, the location of new builds, often on the edge of existing towns means you'll benefit from more a rural feel.
Your personal preferences and requirements will play a huge part in determining whether a new-build is in the right location for you, but whatever you do, don't let a shiny new home lure you into living in an area that just doesn't fit your needs.
Paying a premium
Of course shiny and new is appealing and together with the NHBC 10 year warranty, paying a little more could seem like it's worth it. Did you know though, that the average new build can command a premium of anything from around 10%-30%?
In the short term, you'll most likely benefit from lower maintenance costs and then there's the energy rating of the property, with new builds generally scoring highly on their EPC certificates leading to lower energy bills, but after a decade or so, a new property can start to take more general upkeep as the property itself, driveway and garden all begin to mature.
It's upkeep costs like these on top of the premium that you've already paid that together could make a new-build an expensive option, so you'll need to take future upkeep cost predictions into account, particularly if you're planning on staying in the property for quite some time.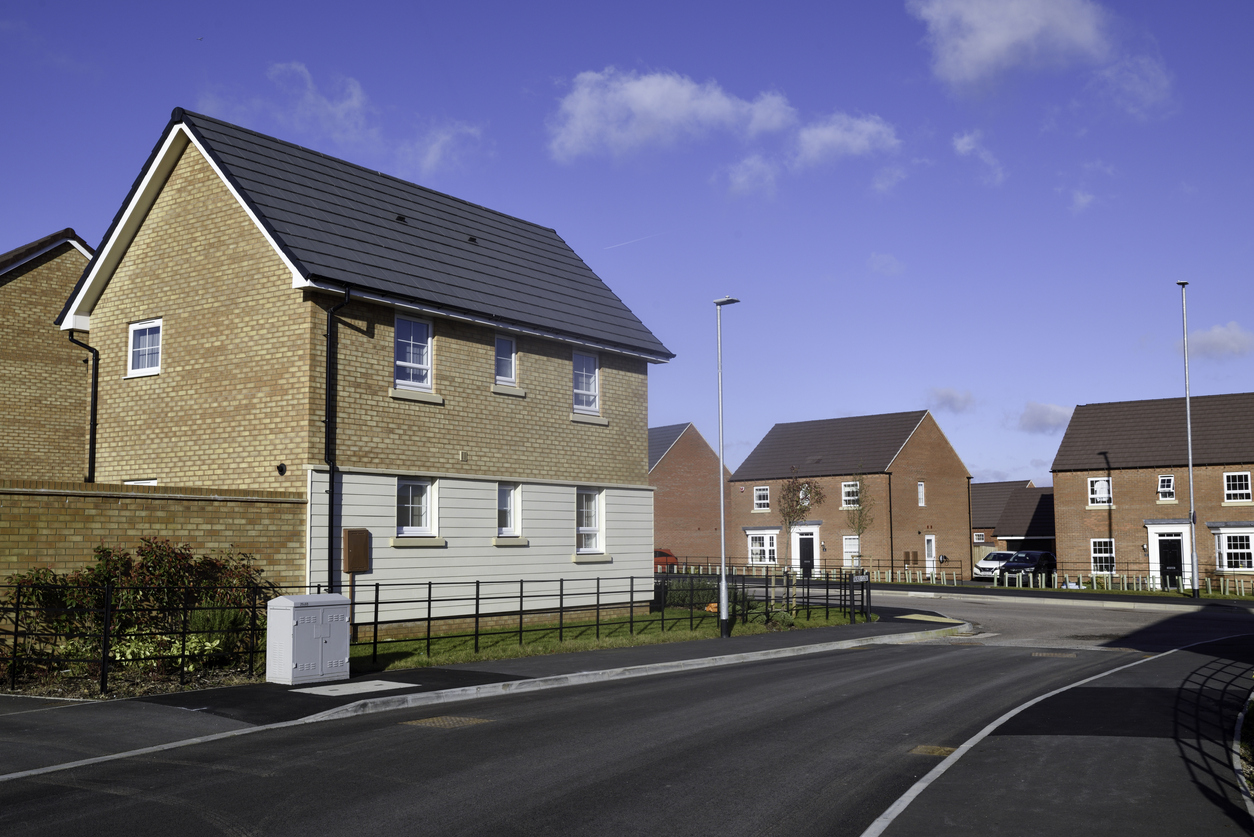 Haggle hard
Before signing on the dotted line, make sure you do as much haggling as possible. Depending on the developer, the phase the development is in, and even the time of the month or year, you could find you're in a strong bargaining position.
Whilst there's likely not going to be movement on price, now is the time to haggle for upgrades and extras that could represent a saving of several thousands pounds.
From asking for a better grade of carpets to a fully turfed back garden, this is your chance to see how much you can get from the developer to sweeten the deal and ensure you've got less to pay out when you move in.
Snagging list
You have an opportunity to collate a snagging list for a reason. Just because it's a new build, that doesn't mean it's going to be perfect, indeed you could find that depending on the developer, the level of workmanship can vary greatly and with numerous contractors on site, mistakes or omissions can sometimes fall to the prospective homeowner to identify.
Even once issues are reported (typically, known as the snagging list), don't just assume that they will be fixed and don't take anyone else's word for it. You'll need to do your own inspection to ensure things have been sorted out and that they've been sorted out properly!
Don't ignore your gut
Although buying a home is never a decision that should be made impulsively, we don't have to completely disengage our hearts from the process.
By all means, have a very clear list of requirements and a thorough understanding of the financial side of things and it's absolutely right that such a big decision should be ruled by the logic centre of the head, but that said, don't completely ignore your gut feelings.
Having a good feeling or conversely, a nagging doubt is your intuition at play, and we'd all probably be a little bit happier if we allowed ourselves to tune back in to our intuitive selves!
NHBC warranty
Your new home will come with a 10 year NHBC Buildmark warranty and insurance policy. This gives you added peace of mind and you can find out more about the NHBC Buildmark warranty here.
Move into that new build faster
To get your move underway as fast as possible, take a look at the online conveyancing services we offer here at Move Home Faster and have a look at our independent customer reviews on TrustPilot