Moving home is stressful and you're going to be busy for a good few days. Even if you're using a removals company, you'll still be facing many days if not weeks of getting boxes unpacked and take time turning your new house into your home.
To minimise the stress on and immediately after moving day, we've put together a list of handy tips that will help you avoid some of the most common moving day problems.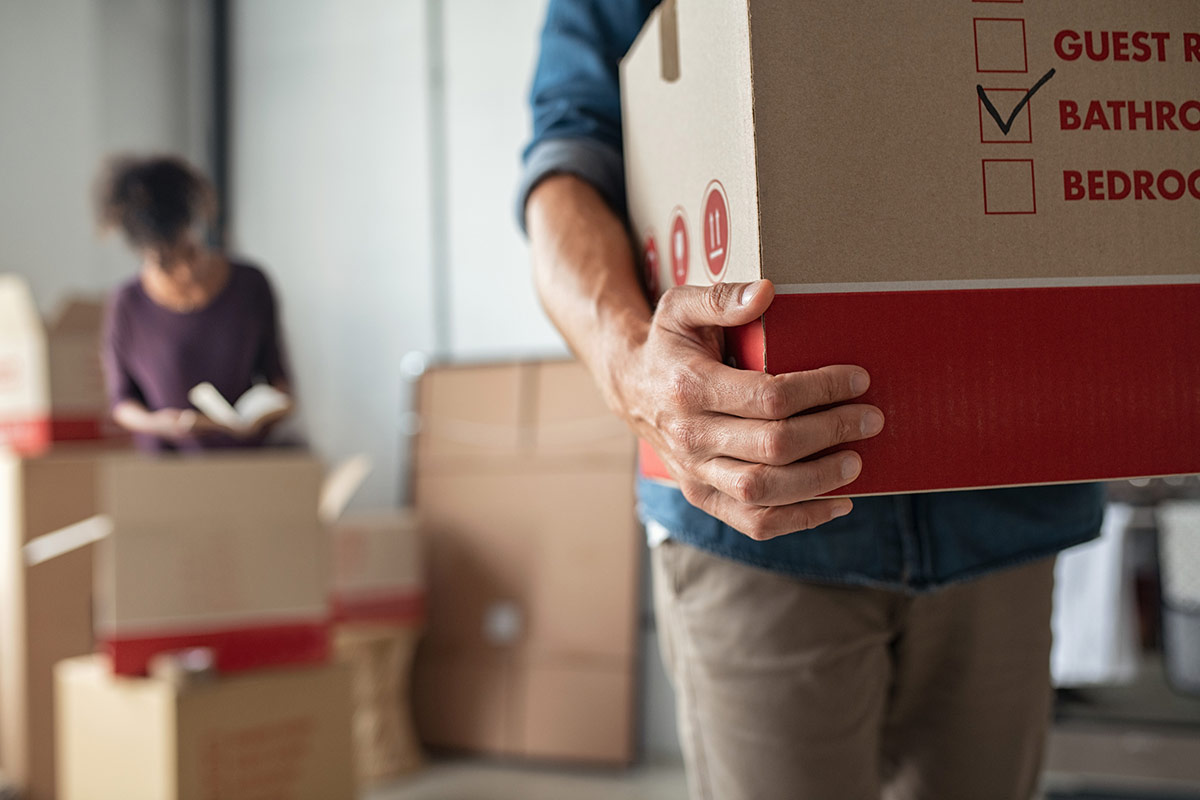 1. Not being able to find the things you need
When it comes to moving home it really does pay to be as organised as possible and when it's time unpack, you'll reap the benefits!
To avoid searching through endless boxes for whatever it is you're looking for, make sure that you pack your moving boxes in a methodical way.
Pack room by room and try to pack logically, for example, don't mix bathroom ornaments up with your living room ornaments, and avoid shoving random items into boxes to fill gaps; you'll never remember when you put them!
Make sure that whenever you pack a box that you label it with the room and with some indication of the contents too. If you can, make sure you make a note of anything important that you're likely to need on the box, or keep a list so you'll know what's gone into which box, making them much easier to locate should you need them!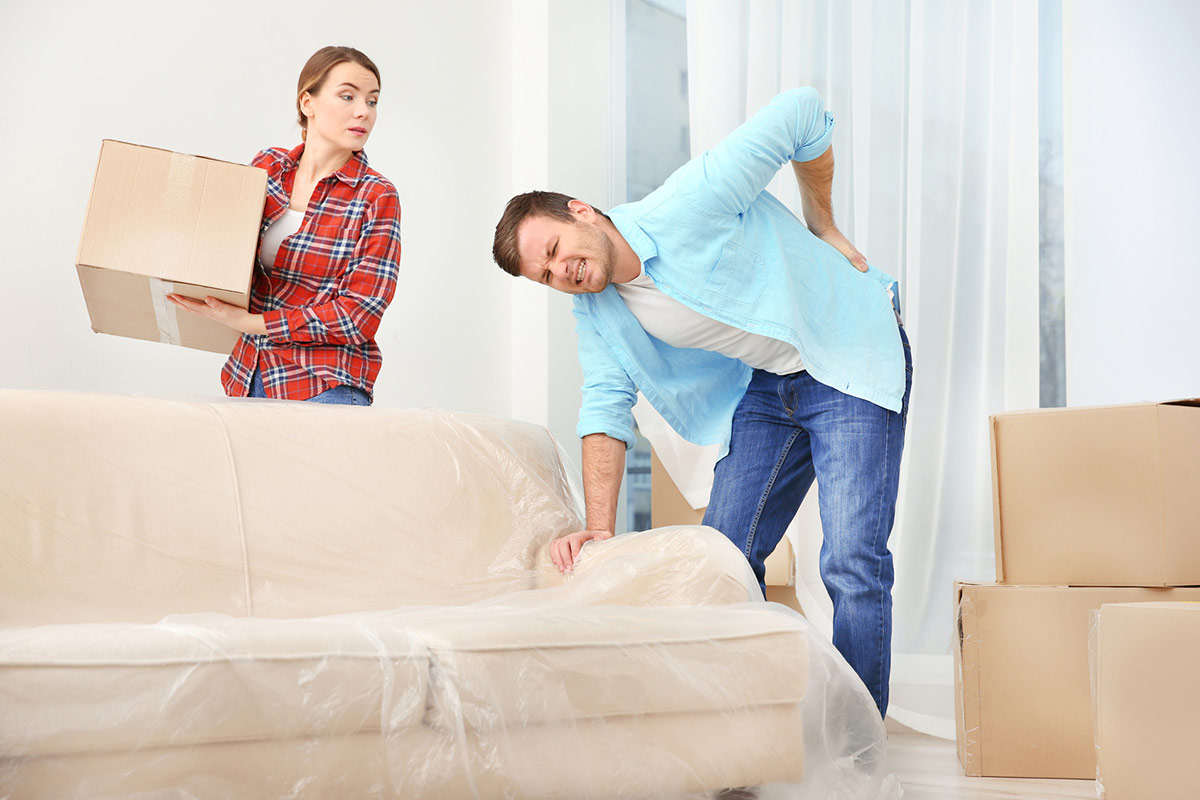 2. Injuring yourself from heavy lifting
Even if you're getting a professional removals company in to help with your move, it's likely you'll still end up lugging boxes and items of furniture around on moving day. It can be really tempting to just crack on and handle a box that's a bit too heavy for comfort, but it can spell disaster as a pulled muscle or worse, could put you out of action for some time.
When it comes to lifting then, always make sure you only lift loads you can easy handle yourself, and if you need a hand, don't be afraid to ask. Also make sure that you practice safe lifting techniques, for example, ensuring you bend your knees to lower yourself to reach boxes on the floor whilst keeping your back relatively straight, rather than bending over.
Check out the NHS site for safe lifting tips.
3. Not taking utility readings
When you move there's going to be a whole heap of things occupying your mind, and finding the gas and electric boxes and water meter probably isn't going to be that high on your list, but it makes sense to take readings as soon as you can so you can supply them to your energy companies.
Many companies allow you to enter your meter readings online on by way of their apps, making it quick and easy to get at least one thing ticked off your list, ensuring your bills will be more accurate from the outset.
4. Forgetting to book services & utilities in advance
Of course you want to move as quickly as possible, and if a chain dictates it, you may need to move out on the same day that you complete your new property purchase.
Whatever your completion date is, try to make sure you leave enough time between exchange and completion to book your van or removals company and get everything done to facilitate your move.
Likewise, as soon as you have your completion/moving date, make sure you book any other essential services such as phone and broadband installation and set up of utilities.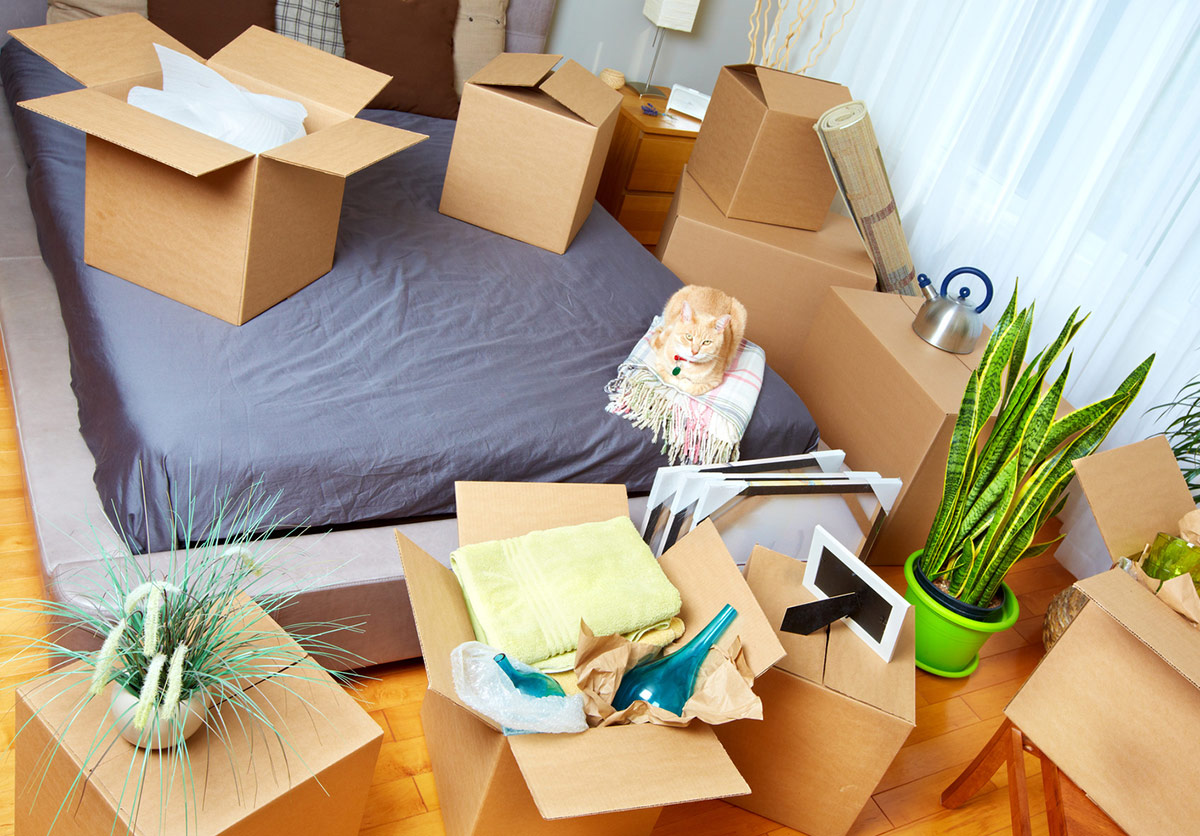 5. Forgetting to make plans for young children and pets
When you're running in and out of the house moving boxes and furniture, your front door is likely to need to be open for extended periods of time making it likely that family pets and young children could easily escape.
Moving home can be tough on your four-legged furry friends, particularly on dogs who may be nervous or anxious in new environments. Consider booking kennels for a day or two so that you can focus on settling your dog into your new home after all the stress and activity of moving day has passed.
Cats are generally a little easier to move with as they are more self-sufficient and adaptable than dogs, though they shouldn't be allowed to roam immediately. Advice generally states they should be kept indoors for about a week before they're allowed out.
For young children too, ensuring they are kept somewhere safe where they can't get out of the open front door is crucial. We're not suggesting you should lock your little one away, but if you can designate a room for them filled with their stuff and with someone to keep a watchful eye on them, it will help.
Better still, ask family or friends to help and find someone who can take care of your little one during the day of your move, meaning less stress for you.
Instead of having to take care of a little one and keep them entertained, you'll find you can better focus on getting your belongings into your new home before picking them up later when the removal team have gone.
6. Trying to do too much yourself
A professional removals team can be costly, but for the typical family they provide a valuable service which will healp ease some the strain on moving day.
If you're a single person or a couple living in a small flat, it will be much easier to hire a van and do it all yourself as you won't have heaps of furniture and lots of stuff, which makes a DIY move more realistic. If you have a large family home though, you're probably going to need a large van and the services of a removal team to do the heaving lifting and moving of furniture.
Regardless of the size of your home, moving large appliances and big, heavy pieces of furniture isn't easy, so if you need to hire in help, make sure you plan for this expense so as not to over stretch yourself.
So there you have it, 6 common moving problems and tips on how to avoid them. If you're thinking of moving home, then why not find out how much cheaper it can be to do your conveyancing online? Get a fast, free, no obligation conveyancing quote online here.